May 01, 2014
Professional Marketing briefs: May 2014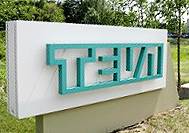 The top 34 UK drug companies paid medical professionals around $64 million dollars last year, down from $66 ­million the year before, for services that included speeches, medical study participation and third-party meeting sponsorships, reports PMLive.
Teva announced April 1 that the Supreme Court will hear its appeal in a move to delay generic competition for the drugmaker's multiple sclerosis treatment Copaxone. A win in the case would extend Teva's patent through September 2015; a loss would mean that generics could begin pouring in before summer—the patent is set to expire this month.
The cost of maintaining sales reps has gone up since before the recession, but the Wall Street Journal says it's not by much: between $125,000 to $200,000 annually for a single primary care rep. The Journal says the uptick has been slight because reps now travel less, have "fewer extravagant meetings," and technology costs less. WSJ research materials also note that the average cost of each primary care physician detail is around $210 if it includes samples, $178 if it doesn't, while detailing a specialist could run around $285 with samples, and $267 without.
Scroll down to see the next article