August 01, 2012
Professional Media briefs: August 2012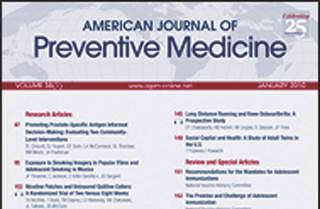 Quadrant Health has created two new leadership positions: Margo Ullman is now the Vice President/Digital Custom Solutions for QHI. She was previously the Group Publisher for the Women's Health Alliance. John Baranowski was appointed Vice President/Editorial Director of QUI. He was previously editor of OBG Management.
Springer Science + Business Media has increased its visibility. The publisher said that 10% of the company's open-access journals have an impact factor, which is measured by the Thomson Reuters Journal Citation Reports. The report also said that 62 Springer journals landed their very first impact factor last year; 19 of them were open-access titles.
The American ­Journal of Preventive Medicine
is going off the page to find ways to treat childhood obesity. The publication, in tandem with the Robert Wood Johnson Foundation, has launched the Childhood Obesity Challenge to solicit effective strategies to combat the problem. An eight-person panel will judge entries based on innovativeness, real-world efficacy and the potential impact. The prizes include $2,500 to the winning team or individual and $2,500 in other prizes.
Scroll down to see the next article