February 01, 2014
Professional Media briefs: February 2014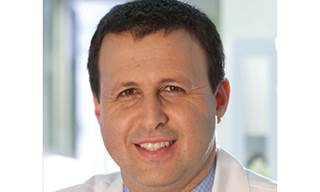 Doximity says it closed out 2013 with a notable feat: doubling its network to 250,000 members. The network, which launched in 2011, says more than 10,000 doctor-to-doctor messages ping pong among its members on a daily basis.
University of Barcelona's Jordi Bruix, UCLA's Richard Finn (pictured) and University of Hong Kong's Ronnie TP Poon are the senior editors of the just-launched journal Hepatic Oncology. Published by Future Medicine Ltd., the new journal will address all types of liver cancer, both pediatric and adult. The launch includes free access to Future Medicine Oncology Collection subscribers.
Media group F1000 bookended the end of 2013 and the start of 2014 with two milestones. In December, it announced that articles that made it through the open science journal's post-publication peer review system became available on PubMed and PubMed Central. Then it opened the year with news that F1000Prime registered the 150,000th article recommendation from its expert community, which shares what it considers "must reads." The up-voting platform launched in 2002, and 16,654 articles were recommended in 2013.
Scroll down to see the next article