May 01, 2012
Professional Media briefs: May 2012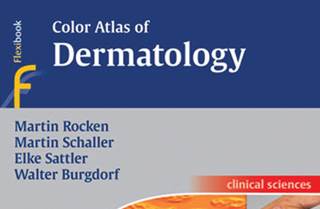 Publisher Thieme released the Color Atlas of Dermatology in March. The atlas is laid out in a left-right format, with descriptions along the left that highlight the salient points of the featured images on the right. Author Dr. Martin Rocken said in a statement that he hoped the atlas can be used as a refresher piece as well as a teaching text.
MedPage Today saw monthly registered users jump 238% to 16,000 a month from 2010 to 2011, while unique monthly visits rose 228% to over 1.9 million a month, said parent Everyday Health, citing Manhattan Research data. Overall, traffic increased 80% in 2011, according to comScore figures, Everyday Health said. Meanwhile, Medscape Mobile now has 2 million registered users, according to parent (and Everyday Health archrival) WebMD.
Nature Publishing Group
said it is launching an open-access peer-reviewed journal,
Emerging Microbes and Infections
. The journal's focus will include new microbes, drug resistance and immunity evasion. It is the company's 13th journal in the Asia-Pacific region and will be overseen by an 86-member editorial board and two co-Editors-in-Chief. The publication is expected to go live in July.
Scroll down to see the next article