October 01, 2013
Professional Media briefs: October 2013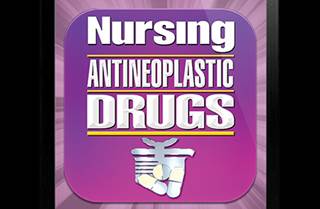 Wolters Kluwer launched the healthcare industry's first electronic nurses references focusing solely on oncology and psychiatric drugs. The company designed the two new apps, which are subsets of the larger Nursing Drug Handbook, for iPhones, iPad and the iPod Touch. The oncology app lists 169 antineoplastic drugs and the psychiatry app has 240 drugs that treat disorders and conditions, making it easier to hone in on the almost 4,000 drugs that are addressed in the Nursing Drug Handbook.
John Wiley & Sons and the American Neurological Association are launching a new online open-access journal, Annals of Clinical and Translational Neurology, with John "Jack" Kessler as Editor-in-Chief. The launch deepens a relationship that dates to 2001 when Wiley started publishing the organization's Annals of Neurology. Articles will be published under a ­Creative Commons license.
The Association of Health Care Journalists
named its 2013-2015 board of directors. Some picks: the Philadelphia Inquirer's Karl Stark as president, MedPage Today's Ivan Oransky as VP, the Providence Journal's Felice Freyer as treasurer and Kaiser Health News's Julie Appleby as secretary.
Scroll down to see the next article