March 01, 2012
Professional Media briefs—March 2012
Jobson Medical Information Holdings filed for Chapter 11 bankruptcy in New York. Jobson's titles include US Pharmacist, 20/20 and Review of Optometry. JMIH also controls accredited CME provider Postgraduate Institute for Medicine and information services /alert Marketing and Frames Data.
Patricia Spinner is now VP sales and marketing for Monthly Prescribing Reference, published by MM&M's parent company Haymarket Media. Spinner was previously group publisher with UBM Canon.
A survey by DTW Research Marketing Group showed that 80% of polled physicians were using e-prescriptions. GPs outpaced specialists with a 75% uptake rate, compared to 66%. Rheumatologists, pulmonary disease specialists and cardiologists were the highest users, in the 90% or higher range.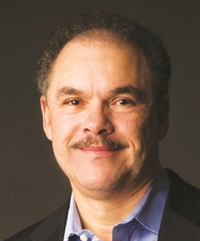 Media planning and buying firm Communications Media Inc./Compas
has realigned its executive team. The company says the change will help to leverage its data and audience information. CEO Stan Woodland's (pictured above) team will include Managing Partner Ken Jones, COO James Woodland, Chief Marketing Officer Dr. Susan Dorfman and CFO John Donovan.
Scroll down to see the next article