November 13, 2013
Putting the big picture ahead of LDL levels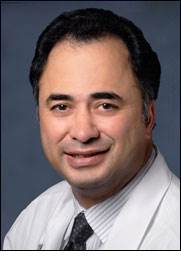 Two cardiovascular associations have issued new guidelines—published in the journal Circulation—for how doctors should use statins and assess cardiovascular risk.
Because they urge use of stronger measures for patients at higher risk of heart attack or stroke, the long-awaited guidelines, released by the American Heart Association (AHA) and the American College of Cardiology (ACC), could significantly broaden statin use, one doctor suggests. They may also prompt clinicians to taper use of drugs, like Merck's Vytorin and Zetia, designed to provide lipid-lowering beyond that offered by statins.
The guidelines still emphasize heart-healthy diets and restrictions to the intake of saturated fats, trans fats, and sodium. But they no longer lend support for treating to specific lipid targets. They may also prompt clinicians to taper use of drugs, like Merck's Vytorin and Zetia, designed to provide lipid-lowering beyond that offered by statins. Analysts also looked for signs of a knock-on effect for the emerging PCSK9 class of antibodies, aimed at those who are statin-refractory.
Instead, the recommendations identify four groups where risk reduction outweighs the risk of adverse events: people with cardiovascular disease (secondary prevention); patients who are aged 40-75 and diabetic, those with extremely high cholesterol levels (LDL-C >190 mg/dL); and people with an estimated 10-year cardiovascular-disease risk of at least 7.5%.
While that's a departure, Sanjay Kaul, MD, a cardiologist at Cedars-Sinai Medical Center and professor of medicine at UCLA, told MM&M by email that "the guidelines are a step in the right direction because for the most part, they are faithful to evidence and they are more patient-centered than disease-focused."
"The number of patients eligible for statin treatment does increase twofold, but whether that is going to happen in clinical practice will depend upon whether we will use the risk calculator to base treatment decisions," Dr. Kaul added.
Doctors are advised to use a new risk calculator that measures other factors, like blood pressure, age and total cholesterol levels to assess an individual patient's risk of developing heart disease. The use of those risk-calculators, however, may fall short of expectations.
"Anecdotal experience suggest that less than 5% of physicians use FRS (a tool to measure 10-year cardiovascular risk) to estimate [the] risk," Dr. Kaul pointed out.
The advent of the revamped guidelines, if adhered to, may give a boost to the high-potency statins like AstraZeneca's Crestor and Pfizer's now off-patent Lipitor (atorvastatin) while limiting use of non-statin treatments like Vytorin, Zetia and AbbVie's TriCor in the prescriber's pharmacopeia, due to a lack of evidence that they reduce CV events.
"If these agents don't have [a] high quality of evidence of outcome benefit, then their use will be difficult to justify," Dr. Kaul noted.
Moreover, "If the FDA changes its regulatory policy for approval based on outcome data rather than the current biomarker-based approach, then the regulatory policy will be aligned with the guidelines and clinical practice. That would not be such a bad thing, would it?"
As to why researchers retreated from the older "treat to target" strategy (past recommendations would have set a specific cholesterol target for patients, typically 70 mg/dL), they explained it's because "current clinical trial data do not indicate what the target should be. Second, we do know the magnitude of additional ASCVD [arteriosclerotic cardiovascular disease] risk reduction that would be achieved with one target lower than another. Third, it does not take into account potential adverse effects from multi-drug therapy that might be needed to achieve a specific goal."
Researchers concluded, "In the absence of these data, this approach [of targeting specific lipid bio-markers] is less useful than it appears, [however] it is possible that future clinical trials may provide information warranting reconsideration."
Merck's IMPROVE-IT trial testing combination med Vytorin vs. simvastatin alone should prove whether there's an incremental outcomes advantage to using Zetia on top of background statin therapy.
As to whether and how the guidelines might impact the experimental PCSK9 antibodies, such as Sanofi/Regeneron's alirocumab and Amgen's evolocumab, they are "not necessarily negative for PCSK9 antibodies as a class," wrote Barclays analyst Ying Huang in a Nov. 14 investor note, although "REGN saw some weakness…in response" to the new guidelines.
On the contrary, Huang observed, "We note that more patients being treated with statins will ultimately lead to more patients with inadequate response and intolerance to statins, which are the initial target population for PCSK9 antibodies such as alirocumab… In the foreseeable future, LDL-C we expect will continue to be a widely used biomarker for physicians and patients."
The guidelines had prompted a question as to whether the FDA would require outcomes data to approve the new meds. FDA's Eric Colman, deputy director of the Division of Metabolism and Endocrinology Products, seemed to settle the matter when he was quoted in a Bloomberg article as saying outcomes trials will not be needed for approval of the PCSK9 inhibitors.
That was "a positive for companies" developing these drugs, added Huang in a subsequent note. The IMPROVE-IT trial is not likely to read out until late 2014 or early 2015, and data from Regeneron's ODYSSEY outcome study is likely to be available in 2017/2018.
The AHA/ACC recommendations also addressed obesity, saying there's no ideal diet for weight loss but endorsing intensive, supervised lifestyle changes for at least six months. Bariatric surgery was discussed for adults with a BMI of at least 40, or 35 or higher for those with two other risk factors such as high blood pressure or diabetes.
While obesity treatments like Vivus' Qsymia and Arena's Belviq were not available in 2011 so could not be considered for the guidelines, the prescription weight-loss drugs now could also see greater clinical use.
Scroll down to see the next article