November 01, 2012
Redefining healthcare-marketing relationships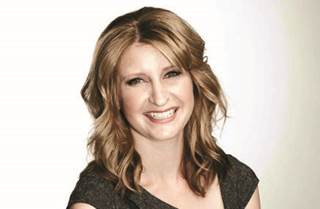 Amber Benson
VP, Innovation, imc2 health and wellness
Imagine you just met someone. After bragging about themselves for a few minutes, they ask you for your e-mail address along with a few pointed, personal questions before saying goodbye. You don't think much of it except maybe registering a distinct unfulfilling feeling.
By the time you get back to your desk, they've already sent you an e-mail—asking if you'd buy them lunch tomorrow. You continue to receive messages like this daily. So you do your research—you go to Facebook to learn more about this person, but they are marked private. Meanwhile, he's started direct messaging you on Twitter.
What would you do if you had this encounter? You'd probably add this email to your junk mail folder, de-friend them, unfollow and block them every which way you could. You might even go so far as to tell your friends and colleagues to steer clear.
This is no way to start a relationship. However, it is a pretty good formula for ending one. Yet, this is how healthcare marketers engage with "consumers" every day. When you consider it in terms of the real-world counterpart, it's off-putting, and at times, downright creepy.
So what could (and should) relationships between brands and people look like?
Connections: A good friend sends you a quick note saying they have a colleague they think you should meet. The message is trusted, intriguing and respectful of your time.
Introductions: You arrange a quick meeting with this person. Immediately, they ask about you. What are your goals? How can they help you meet them? You find that you share common ­values and want to learn more.
Hanging Out: You start spending more time with this person. Sometimes you're all business and sometimes you just have fun. You engage with them on your terms and there's no pressure to commit. But you're having such a great time—you do anyway.
Trusted Friend: This person is no longer an acquaintance, but a trusted friend. The relationship has reciprocity. Sometimes you give value, other times you receive it. You know they have your best interest at heart. And you'd do anything for them.
These are the kinds of relationships we should strive to build as healthcare marketers. Relationships that are enjoyable, lasting and mutually beneficial. These relationships are ours for the making—the moment we stop marketing to consumers and start meeting people.
Scroll down to see the next article