August 01, 2014
Saying Goodbye to Brand Standards Manuals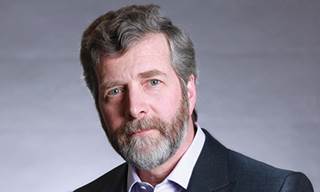 Bill Knight
Executive creative director, Adams & Knight
Time to face reality. The standard "brand standards" manual is painfully irrelevant— particularly for the healthcare market. Filled with rules about picas, point sizes, PMS colors and templates, these manuals aren't useful in times when so much of each brand's story is shaped by what others say about us. So don't waste one more minute or dollar on a typical brand standards manual. Instead, fine-tune your brand engagement guide—and offer your brand advocates tips on how to effectively interact with others on behalf of your organization.
Don't require that everything looks identical.
Today, our communication outlets are too diverse in nature to mandate graphic consistency. Yet most brand standards manuals still focus on cookie-cutter templates across all media. Allow marketers some flexibility to express the brand's positioning in the most compelling way possible for each medium.
Shape a brand personality that sounds cohesive.
Today, a brand's voice is more important than its look. Start with an attitude audit. Review how your brand "sounds" when:
• Employees answer the phone and greet visitors
• Representatives share/comment/reply on social media
• Leaders address media inquiries or customer complaints
• Staffers present at community events
• Music plays in elevators or when callers are put "on hold"
Then determine how you want your brand to sound, even as you let that score be interpreted by many brand ambassadors.
Engage the most important audience first . . . your employees.
Unlike a brand standards manual which is written for marketers, a brand engagement guide should target employees and other brand ambassadors. Every employee should have a copy of your brand engagement guide. Clarify the values and strengths you want to be known for as well as the positions you want to stand for and comment on—so that others can better represent the soul of the brand in all kinds of conversation.
Given the growth of social, mobile and experiential marketing, it is high time to think of branding as more dimensional and interactive. So don't just update that old brand standards manual this year. Start developing a true engagement strategy.
Scroll down to see the next article