February 01, 2014
Shiny objects with meaning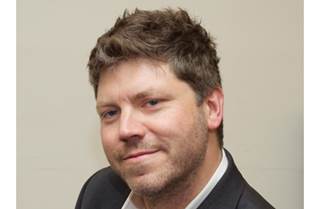 Playing games can be a lot of fun. But treating and managing disease is a serious business. Therefore, the two have not always been seen as a good fit, particularly from the inside the walls of the pharmaceutical organization.
"There's this sense within the health field that if something is important, it has to be dreary, as if fun detracts from the seriousness of it," says Michael Fergusson, CEO of Ayogo, a healthcare gamification company that partners with the likes of Merck and Sanofi to develop gaming initiatives in the name of tackling adherence. (See this month's cover story, "The Wellness Game," pages 30 to 34).
But, contests Fergusson, "that flies completely in the face of everything we know about psychology. If there's a more obvious place to bring some fun and interest into [than healthcare], I don't know what it is."
For an industry that is grounded in scientific discovery, innovation on the customer-facing side hasn't always come easy—especially when it comes to the patient audience.
"It definitely requires some evangelizing to the organization," admits David Ultan, director of digital communications and integrated brand management at Genentech, in the same article. "If you're a big pharmaceutical company, you've done well for yourself selling drugs without the need [to worry about] consumers."
Furthermore, in the past few years, attempts by pharma to follow innovative, digital paths have often been criticized as "chasing shiny objects." This especially applies to gaming. But arguably, gamification holds at least as much promise in changing patient behavior as the decades of time and millions of dollars spent chasing adherence solutions of a more conventional wisdom.
Gaming does not have to trivialize the patient's experience of having a chronic disease. Fun means engagement, and engagement breeds the motivation for change.
It's the season, again
At MM&M, we have plenty of experience in balancing both the serious and the fun aspects of a major initiative of our own: the MM&M Awards.
Judging your work is serious business and requires the dedication and expertise of an objective panel of around 100 esteemed industry professionals to ensure that the most deserving entries triumph.
Conversely, winning awards should be a lot of fun. Which is why every Fall we stage the industry's most glamorous and exciting celebration of the year. There is no shame in being recognized for communicating health information in a way that enhances or even saves the lives of patients.
The 2014 MM&M Awards is open for submissions and, at the risk of repeating myself every February, I guarantee that this year's program will be bigger, better and more meaningful than ever before.
We have once again put a lot of effort into expanding and enhancing the program to better reflect the healthcare marketing sector and ensure that our awards remain the gold standard in healthcare marketing.
This year, we have added no fewer than eleven new categories, including four "Personality Awards" for Individual Marketers of the Year, three categories for Agency of the Year and the prestigious new MM&M Platinum Award for Outstanding Contribution to Healthcare which is something of a wild card category, the winner of which will be determined by a special committee, rather than via conventional nominations.
You have until April 25 to enter. You'll find everything you need at awards.mmm-online.com. Good luck!
Scroll down to see the next article