May 01, 2012
Springer aims new research platform at industry clients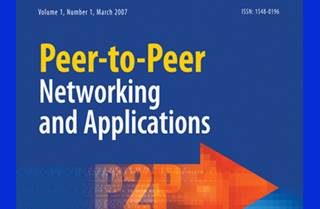 Science and media publisher Springer is unrolling a new platform for its corporate clients called Springer R&D. Spokesperson Christel Bennett told MM&M that the platform makes sense for the non-academic researcher because it collates information based on industry interest as opposed to the SpringerLink platform, which divides material based on academic collection.
Bennett says the new platform's categories are based on how its corporate users tapped into the SpringerLink resources, making the collection more relevant to its corporate subscribers. She said the platform also "offers us the flexibility to create collections customized for companies of all sizes and research needs." Bennett says the publisher expects its corporate base to increase over the next three years.
Collections will be priced according to their size and will draw on journals dating from 1997 and books from 2005. The new platform will share the same publishing schedule as SpringerLink.
Although the academic SpringerLink will continue to operate, the publisher is migrating all of its corporate clients to the new platform, a transition that includes a 30-45 minute webinar intended to give customers a feel for the new site. Bennett says that the company will promote the new platform at conferences as well as through ads and direct mail.
Bennett said the first iteration of Springer R&D includes copy that will load quickly on mobile devices, and expects fully-optimized mobile content to be available by the end of this year
Scroll down to see the next article