November 01, 2012
Take off the blinders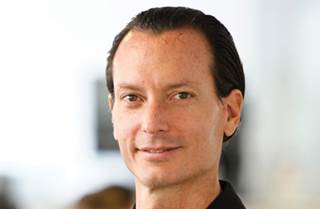 Aperfect storm of "big data" is wreaking havoc on traditional boundaries of industry marketing methods. Healthcare reform, the growth of electronically available clinical datasets, and the needs of physicians have radically enhanced the opportunities for industry to help patients.
As IBM states on its website, "'Big data' is more than simply a matter of size; it is an opportunity to find insights in new and emerging types of data and content, to make [practices] more agile, and to answer questions that were previously considered beyond your reach. Until now, there was no practical way to harvest this opportunity. Today, [new] state of the art technologies and advanced analytics open the door to a world of possibilities."
In healthcare, the availability of personalized health data is increasing, and with it, the ability for organizations to deliver just-in-time healthcare services. Below, a few examples of creative new approaches from managed care, wellness companies, pharmacy benefit managers (PBMs), hospital systems, and retail pharmacies. Industry can learn from these models and use elements of them to drive market share while improving outcomes.
You probably know that personal health information, or "PHI," has long been held sacred under HIPAA as not to be disclosed for any purposes other than facilitating treatment, payment, or health care operations.
You may not know that practices are asking many new partner organizations to help review their patient populations' clinical status, to provide reminder and scheduling services, to identify gaps in follow-up care, and to deliver analytics and communication mechanisms to improve outcomes.
Large payors such as United Healthcare and Aetna conduct regional colorectal cancer screening programs based on patient datasets revealing gaps in screening practices vs. medical society guidelines. U.S. Preventive Medicine, a top wellness company, delivers condition-based educational and monitoring programs for large employers' staff, based on each employee's personal health needs. The largest PBM, Express Scripts, identifies diabetes patients who haven't had annual A1c tests and uses a third party to assist in getting those patients tested. The University of Pittsburgh Medical Center uses a third party to help identify patients in need of guideline-recommended screening tests, and to deliver lab requisitions when needed. Last, Rite-Aid's Wellness+ Rewards and Walgreens' Optimal Wellness programs use patient datasets to deliver important disease education to help patients understand their condition.
These new healthcare partnerships make it possible for industry to leverage the tools others in healthcare are using, to:
1. Identify practices with specific patient types using not only claims-based, time-delayed, de-identified diagnostic codes, but now using PHI from real-time laboratory, diagnostic imaging, Rx and EMR datasets
2. Identify patients with specific conditions, symptoms, Rx, and lab results
3. Deliver targeted messaging to practices and patients with clear insights, never before available, into the practices' populations and patients' clinical status
In summary, it is time to take off the blinders we once thought were permanent, and to find the new organizations and models that provide the Health 2.0 and 3.0 opportunities that will let the life sciences industry thrive in the era of post-blockbuster products.
Destry Sulkes, M.D., MBA, is EVP and a co-founder of Medivo.
Scroll down to see the next article