August 30, 2013
The challenges of opening up the data door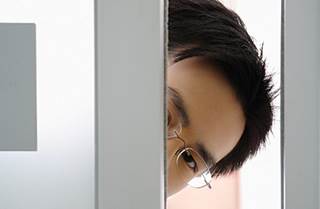 Data-sharing advocates have been calling on manufacturers to release the raw data from clinical trials so that researchers can look at all the parameters related to specific drugs, not just the primary or secondary endpoints. In July, the trade group PhRMA and its European counterpart said their members are ready to do so. But while the data door may be opening, the transition will be complex.
The commitment by PhRMA, and the European Federation of Pharmaceutical Industries and Associations, came as the European Medicines Agency and European Parliament consider new data-transparency rules. The proposal to amend the EU's clinical trials directive is slated for debate in Parliament in November. And court cases are pending—AbbVie sought an injunction to stop the EMA plan to release detailed information that it holds on its drug Humira for RA starting in January.
As such, industry's proactive effort, set to start Jan. 1, may have headed off something of the less-nuanced sort with a principled approach that would allow access to clinical trial data in a more open forum.
"Our motivation here is to expand the science to bring in more and more of the qualified, legitimate and responsible researchers, so that ultimately we advance our knowledge and our ability to serve patients," said John Castellani, PhRMA president and CEO, during a briefing for reporters.
Unlike the European-style plans to release anonymized trial data as soon as a drug is approved, industry's model comes with other caveats. Data-sharing is subject to terms necessary to protect not only patient privacy but also confidential commercial information.
It's that last point where the principles differ from the EMA proposal. "PhRMA and EFPIA back AbbVie's claim that clinical study reports are commercial confidential information," said Peter Doshi, a postdoctoral fellow in comparative effectiveness research at Johns Hopkins University School of Medicine.
Data requestors will be required to submit a research proposal, something the EMA's proposal doesn't call for. To vet the requests, each company must establish a scientific review board that will include one or more outside scientists and/or HCPs.
As it stands now, under the FDA Amendments Act of 2007, firms must disclose trial results on ClinicalTrials.gov upon product approval, but not the detailed patient-level data. So far, GlaxoSmithKline and Roche have taken steps to go further, appointing independent review boards and promising data openness. For the rest, evolving procedures to allow more transparency won't be easy.
"In the US, it's going to take some time," not only to establish the board but also for each firm to draft and approve its own set of internal standard operating procedures, or modify existing ones, said Bob Paarlberg, a regulatory consultant who has lectured about clinical trial data transparency.
But it has to happen soon. And it's not unreasonable to think there may be lingering resistance. Both trade groups spoke out against the Europeans' data-sharing plans in February. And the (UK) Guardian reported on a leaked email that detailed plans by the two groups to mobilize patient groups against the changes.
"When there's a discovery like [the memo leaked to the Guardian], that suggests the internal battles haven't quite ended," said Stephen Friend, president, Sage Bionetworks, a non-profit foundation in Seattle.
Nevertheless, all members of the trade groups have signed on, said Castellani, a sign that more people are recognizing the power of sharing data.
Each company uses a different data structure to record its clinical trials, and this poses another hurdle for compliance. "Not everyone would necessarily be using the same formats for the data, and so in a sense you could be comparing apples to oranges," said Paarlberg.
This could become an issue when releasing information to the general public. Lay people could reach invalid conclusions.
To prevent that scenario, the principles call for companies to provide a factual summary of clinical trial results and make the summaries available to the public. "[The raw data] will not be generally understandable to the public that looks at it," said Castellani. "So what we've adopted in our principles is a bifurcated approach"—one for researchers, the other for participants and others.
Access to more data may not lead to a groundswell of newly published research. In the past, some journal editors have been hesitant to publish manuscripts of negative trial results. But some of the strongest proponents of data-sharing have been journal editors. The BMJ this year began requiring the relevant anonymized patient-level data from trials to be made available for third-party study as a condition for publishing academic papers on drugs or devices.
Having a commitment to share results on all new drugs and all new uses for existing drugs, whether approved here or in the EU, positive or negative, could help researchers assess the risks and benefits of products. It could also help researchers learn from failed trials. Data will include investigational medicines whose development programs have been discontinued.
Friend doesn't see industry's attempt being derailed by hypocrisy. "I am optimistic that companies, in general, have been moving toward more access to data and more sharing," he said.
It's now up to individual companies to get up to speed. Added Paarlberg: "It's an evolving topic for all of us that have worked on disclosure."
Scroll down to see the next article