October 01, 2013
The good, bad, ugly truth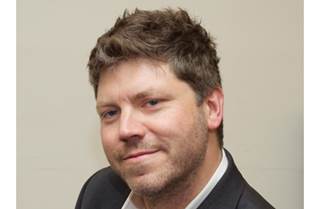 MM&M's Career & Salary Survey usually throws up at least one interesting storyline or trend each year, based on an analysis of the numbers. In this, the study's 27th year, I can give you at least three. So which do you want first? The good news? The bad news? Or the downright, despicably ugly news?
The good
Average salaries across the board are up 8.3% in 2013 to an all-time high of $143,600, surpassing the previous record set in 2007. And despite another steady flow of job-cut announcements, manufacturers (pharma, biotech, devices, diagnostics) posted a significant 9.0% rise in average salaries to $160,300.
More good news, and possibly linked to the above, is that 84.8% of pharma employees reported that they were either "thoroughly" or "generally" satisfied with their jobs, up from 79.1% in 2012.
The bad
For the first time ever (or in recent memory, at least) the number of respondents reporting that they intend to look for a new position in the next 12 months (37.7%) has surpassed the number who insisted they will stay put for at least another year (36.0%).
It is simply astounding that despite boasting a job satisfaction rating of more than 80% across the entire industry, so many of these folks are consciously looking to jump ship in the next year.
Why? The reasons cited in the survey are for Better Salary/Benefits (27.6%), Better Work Environment/Culture (19.3%) and Better Advancement Prospects (also 19.3%). But that doesn't explain why so many are devising exit strategies. Perhaps this is what they mean by "a sign of the times"?
The ugly
So that last trend wasn't all that bad relative to the next one, at least on the face of the numbers. The gender gap has widened, and massively so: the average male salary has risen 13.1% to $166,300; whereas the average female salary has plummeted by 9.0% to $131,023. While it is almost impossible to view this in anything other than an unacceptable light, there are a few things you should take into account before you pick up your pitchfork and start marching down the corridor.
First, the number of CEO respondents to the survey has risen from 11 to 28 this year. What's more, almost 90% of these are male (vs. 82% in 2012) and the average CEO salary is 58% larger this year at $352,900. So while it may not necessarily be true that the gender gap is widening to the extent that the numbers show—at least in terms of comparable pay—it is certainly the case that the most senior, better-paid positions continue to be male-dominated.
A quick glance at some of the titles in our survey confirms this. Across the board, 48.1% of respondents were female. However, women are severely under-represented in many of the more senior roles, such as President (which is 72.7% male), CEO (89.3% male), Managing Director (71.4% male) and Executive Vice President (73.1% male). The gender gap, therefore, appears to be one of restricted opportunity, and not necessarily equal pay. (Either that, or men simply have more time on their hands to complete survey questionnaires.)
Have a look at the numbers yourselves. If you want more, you can access hundreds of additional insights and data sets, including the full complement of job titles, by downloading the MM&M Career & Salary Survey Premium Edition at mmm-online.com.
Scroll down to see the next article