October 01, 2012
The greatest intentions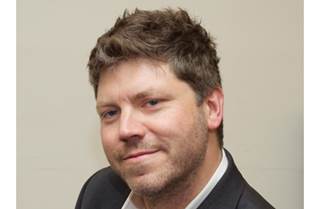 The 35% are at it again. 2012 marks the fifth year in a row in which slightly more than one third of all respondents to the MM&M Career & Salary Survey have indicated that they intend to look for a new position over the next 12 months. They could have played it safe and responded Don't Know, but they didn't.
And the database shows no obvious evidence that these 350 or so individuals had lied their way through our questionnaire, or tried to skew the numbers in some way, so I have to believe that 35% of a sample of almost 1,000 pharma/healthcare/marketing executives genuinely believe they will look for a new job in the year. Just as 35% did last year and in each of the three years prior to that.
Now I know that there are certain industry positions, particularly on the pharma side, that have become synonymous over the years with high turnover rates and short-term tenures, such as most of the titles featuring the word "product". But I am also certain that there is no way that each year more than a third of the industry is actively job hunting.
Then I remembered one particular data point we collect each year that rarely sees the light of day, but that would certainly help solve the mystery of the missing migrators: Years Employed in Current Position.
By adding up the number of respondents reporting tenures of one year or less in their present positions, we can gauge who's really new around here (or rather, how many.). Reassuringly, the answer is most definitely not 35% a year for five straight years.
In each of 2008, 2009 and 2010, between 14% and 15% of respondents reported they had clocked up one year or less of service at their current jobs. And, already lulled into a false sense of consistency by the serial 35s, I wasn't expecting 2011's rookie count to rocket by a third to almost 20%. But that's what happened. Suddenly one in five industry employees were once again the new guys at their workplaces. It would seem like a giant, statistically inept leap to attempt to equate such migration patterns with job cuts and other experiential elements of the industry's perfect storm, but I will no doubt try to do that soon.
Then again, 2011 had nothing on the current numbers. Blink and you'll miss this one. In 2012, a miniscule 4% (yes FOUR percent; or 44 out of almost 1,000) had started their present positions in the past 12 months.
Again, it's hard to resist the theories. Either there are no positions available at all anywhere in the industry or the volatility of the job market over the past few years has led to the most conservative, least aggressive period of job searching the industry has ever seen. I suspect it's a bit of both. Either way, the patterns these data depict paint a clear picture of a stampede for new jobs in 2010 and 2011 , followed by a battening down of the occupational hatches. Basically and sadly, the message is that if you have a job and you don't hate it, or if you were able to find one in the past couple of years, hold onto it as tightly as you can.
As for the 35%, no doubt the annual flexing of resumes and gritting of teeth will continue, but I'd be amazed if the 2013 rookie count makes it to double-figures anytime soon.
For more coverage on this year's Career & Salary Survey, including data for 22 select job titles, see pages 36 to 56. And for the complete picture, incorporating hundreds of additional datapoints, insights and positions, download the free 2012 Premium Edition at mmm-online.com.
Scroll down to see the next article