February 01, 2013
The new killer app: Humans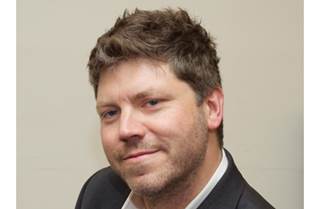 Pharma's "digital adoption" conversation has almost always focused on new technologies, new channels, new audiences and on learning a whole bunch of new skills. And measuring ROI, of course.
But that's changing fast. The story is no longer about an industry that's grappling with transforming its expertise. It's about an industry that's grappling with transforming its values, its mindset, its presence… and its psyche.
Why change? Well, pharma's customers are looking for different things than before. Take patients: As individuals continue to take a greater role in managing their health, they require information, tools and help with controlling their diseases. They have questions, too, and they expect you to answer them. If you don't, someone else will.
And when customers start asking "What should I do?" and "What does this mean?" instead of "How much is it going to cost?" you have little choice but to declare yourself a service industry. It certainly sounds nice, and many in pharma, like Lisa Flaiz, group product director, digital marketing at Janssen Pharmaceuticals, see this a significant opportunity. "As an industry, we will seek to create ways to support our customers in their overall health and wellness, aligning with their values and putting a larger emphasis on overall health outcomes," she told us. "This means increasing our role in facilitating the delivery of healthcare across the entire healthcare supply chain, and not just at the pharmacy counter."
Pharma, a service industry?… Imagine that! Trouble is, pharma is not set up that way. Servicing customers is about human interaction, about providing people with people-type things and supporting them whenever they need your help—you know, in the way that people do. But pharma was built to manufacture, distribute and transact in a B-to-B environment. It's not used to doing things directly, transparently and in real time, other than sales call. In short, despite having done so much to make people's lives better and longer, pharma has never worn a human face. And as a service industry, that might be a problem.
Of course, what's really prompted the sea change in behavior – and pharma's need to respond – is the digital revolution. Digital has transformed the way people search for information, how we absorb messages, how we engage in dialogue, how we interact, what we share, who we trust, what we find valuable, how we experience our brands—and how we judge them. Digital has changed how people behave, which goes beyond a series of channels.
And there it is: we're talking about channels again. But digital is a lifestyle. We are all living it. And while pharma may be a unique, highly regulated industry, the pharma audience is made up entirely of human beings: HCPs, patients, payers, shareholders regulators. They are all people. Therefore, they all have some idea of what should be possible with digital and they are evolving behaviorally because of it. Yet, the obsession with channels and ROI continues.
Marc Monseau, founder of MDM Communciations and former J&J comms guru, believes that a "failure to appreciate and understand what audiences are seeking when turning online for health information continues to dog the industry. While branded content has a place, the real and often untapped opportunity is to position to the company and the brand as a provider of useful and actionable information that can help improve health outcomes."
It's a tough challenge, but not an impossible one. Let's make it happen.
Scroll down to see the next article