August 01, 2012
The Oraquick home HIV test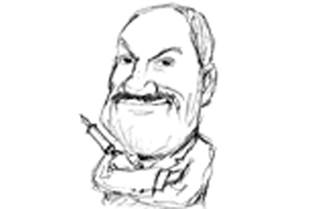 The world of HIV in the U.S. just changed dramatically. For the better. In a major development for public health that went almost unnoticed, Orasure Technologies just received FDA approval for an over-the-counter home HIV test, Oraquick. A patient will simply be able to swab the inside of their mouth or gums and know with over 90% certainty whether they are HIV positive within 30 minutes. At the same time, the false positive rate is extremely low, meaning you are very unlikely to be told that you have HIV if you don't.
Considering the 50,000 new cases of HIV every year in the U.S. and 15,000 deaths, with over a million people here infected and over 20% of them not knowing it, the Oraquick test will be a great advantage to all who may be exposed. It will be important for a person's physician to be notified quickly in the event of a positive result. Crisis intervention and supportive counseling is crucial for newly diagnosed patients. Knowing that someone is HIV positive is essential in helping to contain the disease.
With the advent of effective retroviral therapy, the battle against HIV has taken a positive turn, both in the U.S. and in third world countries. But with over 40 million people infected worldwide, public education remains key to the fight against this deadly disease. The new quick test can be a useful aid in this fight.
With the media focus on health insurance and diet drugs, the FDA approval of this important new weapon against HIV went almost unnoticed. But not here. I would like to congratulate the manufacturer of a test that will save thousands if not millions of lives.
Marc Siegel, MD, is an internist and professor of medicine at New York University and the author of
False Alarm: The Truth About the Epidemic of Fear
Scroll down to see the next article