December 01, 2013
The secret to digital success: putting the user first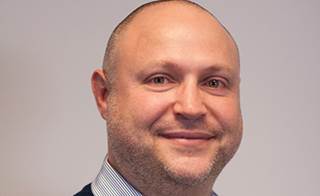 Alistair Bruyns
VP operations and digital ­solutions, inVentiv ­Communications Canada
If there is one thing that will make a mobile app or website fail, it is not putting the person (user) using the digital asset first.
Medical marketers do it all the time. They value efficacy, safety, indication, dosage, value proposition, key differentiators, product benefits, reasons to believe, patient stories, and brand guidelines more highly than they value patients (users).
They do. They focus on what they have to sell, what makes it better, why it is beneficial, who can buy it and why people should believe it.
And it hurts their bottom-line. Forrester reported in 2013 that 70% of digital projects fail because they lack user centricity.
In my experience, an average website costs anything between $60K-$100K and a mobile app $100K-$140K. For a CEO to have seven out of 10 digital projects fail is absurd.
What's not absurd?
Putting the user first!
Macadamian 2013 found that brands that put the user first when building their digital assets experienced a 50% drop in user errors, increased usage of their websites by 30%, increased upselling by 15%, had 2.4 times more monetization of loyal customers than neutral ones, and a 37% increase in revenue.
So what's a "user," marketers may ask?
A user is any person who interacts with something digital. This can be a website, a mobile app, an online banner advertisement, a social media page, or even a Google search link.
What is critical, though, is knowing what the user intention is.
In a nutshell, intention is the key driver of all digital behavior. An intention can be to read, write, share, submit, click, like, save, learn, search, listen, watch, browse, buy, sign-up, sample, download, upload, find, digest, interrogate, participate, mobilize, message and research—to name a few. And without knowing these, marketers are building digital assets to fail.
So, what can medical marketers do differently? Firstly, they can define how their patients/customers/physicians/users behave digitally. Secondly, they can spend the money understanding what the primary intentions of their users are. Thirdly, they can curate a digital experience that serves user intentions in a simple and convenient way. And fourthly, they can learn from user interactions and improve the experience iteratively.
This is the most effective way to set digital assets up for success. Instead of building in the hope they will come, rather, build with intention to know they will come.
Scroll down to see the next article