August 01, 2012
There's life beyond the cliff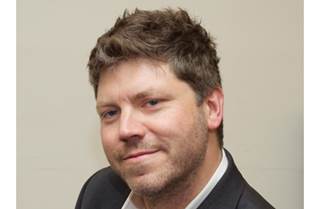 Wouldn't it be great if the laws of "cartoon physics" would also hold true in the pharmaceutical space? Imagine if drug companies could approach the patent cliff with the confidence of Wile E. Coyote, knowing that, just moments after their brands had disappeared over the top, they could cut to the next scene, and reemerge with exclusivities intact and market shares unscathed. Unfortunately, outside of the animated world of indestructible icons, things that go over cliffs tend to get hurt.
Patent expiration is inevitable, of course. The uncertainty lies in what might be on the other side. Clearly, the next couple of years won't look pretty, with billions of dollars-worth of brands lining up on "cliff row".
But beyond that, there are some bright spots, according to IMS Health's latest "Global Use of Medicine's" report (page 11). IMS is forecasting between 32 and 37 NME approvals every year over the next five years, compared to the 25-30 seen in each of the past five years. And many will be innovative, new mechanisms of action in categories like diabetes, Alzheimer's and autoimmune disorders, as well as several cancers and orphan diseases.
In the same way that the back-to-back launches of Incivek and Vitrelis revolutionized the treatment of hepatitis C, IMS predicts that many of these new mechanisms will arrive in "clusters", such as bapineuzumab and solanezumab for Alzheimer's, and the gliflozins for diabetes.
New products would certainly be welcome. What about new customers? The Supreme Court's decision on June 28 to uphold the Affordable Care Act (ACA) looked, at first, like a win for the industry, welcoming millions of newly insured patients into the healthcare system. However, the Court's decision to limit the expansion of state Medicaid programs means that the number of potential new customers could actually fall 17 million short of initial estimates.
PricewaterhouseCoopers believes that the ACA will ultimately prove costly to the industry (page 10). According to PWC, the $15 billion in additional sales from the newly insured will be vastly outweighed by a host of give-backs to government negotiated three years ago by then-PhRMA chief Billy Tauzin, and that by 2021 Obamacare will have cost pharma $140 billion. Of course, come November, the ACA may no longer even be an issue.
With limited potential for growth at home, attention has naturally turned to emerging markets. And while market access is perceived as the biggest in these regions, one of the fundamental considerations is affordability. Out-of-pocket spending as a proportion of citizens' healthcare costs is 24% in the US, but in Brazil and Mexico it is 58% and 92% respectively.
Last year Psyma conducted a survey to determine how high rates of out-of-pocket spending in Brazil and Mexico influence stakeholder behavior (page 38). Regardless of social class, most patients tended to seek out generics and other cheaper options, and sometimes even go without certain medications. Pharmacists reported that about 50% of customers requested information about cheaper alternatives. And with patients shopping for clinicians who could offer lower-cost medications, doctors were prescribing treatments to match the patient's pocket so as not to jeopardize compliance and physician loyalty.
Clearly, emerging markets are an important part of pharma's future, but maximizing their potential was always going to be challenge. If only ACME made a kit for that.
Scroll down to see the next article