July 01, 2014
Top 100 Agencies 2014: Palio+Ignite
Download:

Palio+Ignite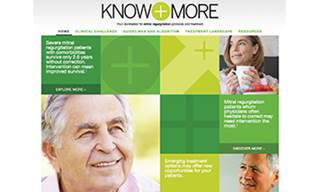 Palio+Ignite's founder and chief global creative officer Guy Mastrion couldn't be more thrilled about the inVentiv Health shop's newly appointed president, Kim Johnson. Formerly a partner at The CementBloc, Johnson joined in late April 2014, filling the seat vacated by Palio founder Mike Myers last October.
"We're really collaborating and getting through a lot of management decisions about how we're going to run the agency and the work we're going to do," Mastrion says. "When I met Kim, I knew she and I could pick up where Mike and I left off. She really understands our culture, and we have a lot in common in terms of our point of view on the industry and the work."
Most of last year was spent settling into the merger of Palio and Ignite Health (officially announced in early 2013). Processes and resources were aligned across the offices in Saratoga Springs, NY; New York City and Irvine. Some people were let go—headcount was down from 200 to 190 last year. It's at 174 now. Johnson feels the agency is right-sized.
"We've come out on the other side of the merger in great shape," Mastrion says. "Having been in this business for 35 years, I know we have a great, competitive offering. We have 360-degree capability, and that puts us way ahead of our competition."
It was a good year on the new business front. Revenue ended up about 10% over 2012. Relationships began with 18 new clients and expanded with nine existing clients, including Celgene, which awarded global professional AOR status on Apremilast (rheumatology and dermatology).
"The industry is moving from mass communication as patients are more empowered to access information," Johnson notes. "This shift represents a tremendous opportunity for healthcare agencies to deliver on that in new and innovative ways. Ignite's digital legacy is integrated so well that it's core to our offering."
The agency picked up a lot of managed-market AOR work from new clients, including Genentech (rheumatology, neurology, oncology and opthalmology), Alkermes (neurology), Antares (rheumatology), AP Pharma (oncology), Boehringher Ingelheim (diabetes, cardiology and respiratory), Eisai (weight loss and oncology) and Daichii Sankyo (cardiology). Alkermes also awarded professional AOR status on aripiprazole lauroxil (schizophrenia), and the scope of work expanded this year to include a corporate awareness campaign and additional launch support projects.
Other new professional-side AOR work came in from Emisphere (vitamin B12), Dexcom (continuous glucose monitor) and Aegerion (Juxtapid). Plus, Covidien awarded a DTC AOR assignment for its bariatric surgery franchise.
The agency also took on digital project work for inVentiv siblings Addison Whitney (a global branding firm) and Chamberlain Healthcare PR.
Agency consolidation, acquisition and/or budgeting issues claimed work with AbbVie, Biogen Idec, Eli Lilly, Pfizer, Shire and Vertex.
Both Mastrion and Johnson are fired up for the future. They recently went on the road to meet with clients, and they say the agency is pitching quite a bit.
"We re-engineered in 2013, and now we're putting everything into full throttle across all three offices," Johnson says.
Scroll down to see the next article