August 01, 2012
Vantage Point: The Affordable Care Act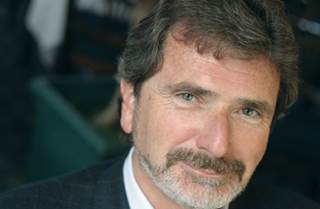 By letting the Affordable Care Act (ACA) stand, the Supreme Court has issued, albeit unknowingly, an important mandate for healthcare marketing researchers (MR).
Survey research about the ACA has focused primarily on whether various stakeholders (e.g., physicians, consumers) "support" the Act. Given that many call the ACA "ObamaCare," and that most stakeholders have little or no knowledge of the Act's 1,500 pages of specifics or their implications, there is little wonder that most such surveys show a 50/50 split between supporters and non-supporters, largely along party lines.
But that is yesterday's news. As we move forward, the ACA has given us more important and actionable work to do. Our new challenges include:
• At the macro level, understanding the workings and impact of new organizational entities. Few healthcare marketers or marketing researchers can speak with any authority on Accountable Care Organizations (ACOs), or the U.S. Preventive Services Task Force (USPSTF). In the future, individual physician decision making processes will be blunted by ACOs establishing treatment protocols for their member practitioners, and by the USPSTF determining what preventive measures will be covered.
• At a more micro level, getting full value from (de-identified) data contained in electronic patient records. Being able to view, cost effectively, the mosaic of care for individual patients will provide important insights.
In brief, the Affordable Care Act will fundamentally change marketing research forever, and a significant first mover-advantage awaits those quickest to convert this challenge into opportunity.
Richard Vanderveer is chief solutions officer, rbV3.
Scroll down to see the next article