March 01, 2013
Vantage Point: Using real-world data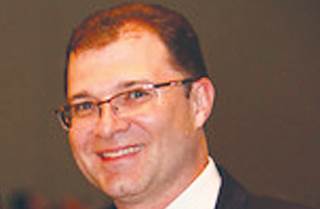 The most effective marketing teams understand the BIG picture. Their products provide real advantages to patients, and they can prove it. They efficiently and effectively leverage real-world data to create persuasive communications, and are constantly listening to and engaging customers, influencers, prescribers and payers.
hey use real-world EMR data examples to demonstrate superior efficacy to payers. They provide messages to patients and caregivers that speak to them in understandable language, like the language patients use in chat rooms and on blogs. They are in tune with thought leaders, because they know and track them. When a competitor makes a move, they know about it. When someone chats about their brands, they listen.
Unfortunately, this is not true for many ­marketing teams in ­pharmaceuticals. These teams do not have access to the big picture. Their customers are more informed than they are. Payers have better data. Patients are chatting with everyone but them. Influencers are working against them.
These marketing leaders need data strategy and governance that ensures the right data is available and accessible to their teams. They need to expand marketing research budgets for new data. They need to be open to new types of primary research that leads to deeper understanding of their customers and the real-world. They need to challenge IT to make the data accessible and usable. Gone are the days of annual situational analyses. Situational analysis updates need to be done in real time.
Marketing teams are not going to succeed in the future without a real understanding of the real world, and access to the real world's big data in real time.
TJ Scott is director of marketing sciences, TGaS Advisors.
Scroll down to see the next article