August 01, 2015
Washington Insider: 21st Century Cures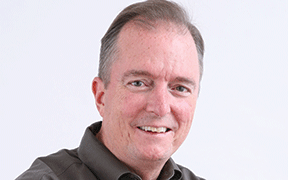 The House of Representatives in July overwhelmingly passed the 21st Century Cures Act. It was a remarkable showing of bipartisanship for a bill that Energy and Commerce Committee Chairman Fred Upton (R-MI) and Rep. Diana DeGette (D-CO) worked on for more than a year—traveling the country, listening to input from patients, researchers, industry and health experts, and incorporating their insights into a patient-centered piece of legislation.
At its core the bill seeks to streamline the process of bringing new cures to people in need. As those who work in the life-sciences industry know, outdated and burdensome regulations can be a roadblock to innovation. This is especially true regarding restrictions on how manufacturers are able to communicate about their products, be it a drug's safety profile, outcomes compared to other treatments or evidence of benefits beyond those included in a drug's label.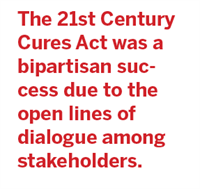 The Cures Act includes three provisions designed to fix the problem. First, the legislation directs the FDA to provide guidance on companies' ability to communicate truthful, non-misleading off-label information, taking into account First Amendment rights. Second, it clarifies and broadens the ability of companies to provide economic healthcare information to payers. Third, the bill excludes certified continuing medical education, reprints and reference texts from reporting under the Sunshine Act, a clarification to existing regulation that would remedy a chill in the dissemination of educational materials and prevent a similar impact on participation in CME.
The 21st Century Cures Act was a bipartisan success due to the open lines of dialogue among stakeholders. Similarly, doctors and ultimately patients benefit from more information, more discussion and more collaboration. Such a model should work not only for Congress but for healthcare as well.
Scroll down to see the next article