August 01, 2013
What Deen could have done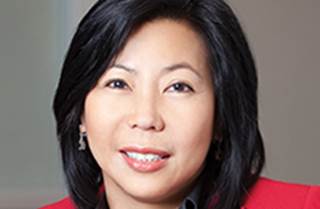 Perhaps Paula Deen didn't realize that holding a plantation-theme wedding is inappropriate. Or maybe she didn't know that saying "I is who I is" only emphasized her lack of cultural sensitivity. And just maybe Deen didn't think that the Food Network and her other business sponsorships would be sensitive to public perceptions.
The way I see it, Paula Deen suffers from celebrity arrogance. If she had understood that her reputation rises and falls solely on her actions, she would have known not to blame former employee Lisa Jackson. Or the media. Or her agent. If I were Paula Deen I'd do things differently.
Settle the lawsuit: Lisa Jackson's suit against Paula Deen and her brother, "Bubba" Hiers, gives a glimpse into what Paula Deen believes—her values, which in essence represent her brand.
If I were Paula Deen the lawsuit would have never seen the light of day. Settle the suit without accepting blame, pay the $1.2 million reputation ransom and redact the document. Since the suit settlement didn't occur, Deen's deposition circulated on the Internet for everyone to pick apart.
Apologize to the former PR rep: When Deen agreed to serve as Novo Nordisk's spokesperson, she did so without her PR rep's agreement. Nancy Assuanceo didn't think it was a good idea, according to Huffington Post.
If I were Paula Deen, I'd apologize to Assuanceo and beg her to come back.
Be honest without being stupid: Being transparent reassures the public that you're not keeping critical information from them. But transparency does not mean tell every sordid detail.
If I were Paula Deen, I would have ­followed four simple steps to an apology:
1. Accept blame.
2. Apologize and don't add excuses.
3. Promise that it won't happen again.
4. Rebuild the public's trust.
Don't cancel media events: Too tired to appear on Today? Too bad. The interview was Deen's opportunity to set the record straight. Instead she made her PR rep cancel.
If I were Paula Deen, I would have hired a tougher PR team. In times of crisis, there is no sleep for the weary—or the accused.
Dial the phone: Celebrities can inspire or instigate, enlighten or enrage, entertain or edify. If their reputation tanks, the risk of the brand tanking increases as well.
If I were Paula Deen, my first call would have been to my PR rep. Then I would reach out to every one of my business partners—maybe even before the deposition began.
Don't rely on fans: Paula Deen built a $17 million empire based on her southern charms, love of comfort foods and the loyalty of her fans. But handling a crisis requires experts—PR, advertisers, social media managers, lawyers and agent. If I were Paula Deen this would have been the first meeting I held before any public event began.
Finally, however, she did something right. She hired a crisis agency, which probably warned her that the crisis will deepen before it gets better. If I were Paula Deen, I'd ­probably follow their lead, which could include:
1. Let the dust settle.
2. Reassure the sponsor partners.
3. Revisit the values that the brand evokes and quietly rebuild.
4. Thank the fans and share your brand plan.
5. Fire Bubba Hiers.
---
Marita Gomez is Managing Director, Paul Werth Associates
Scroll down to see the next article