June 01, 2016
Why Healthcare Needs "Mad Women"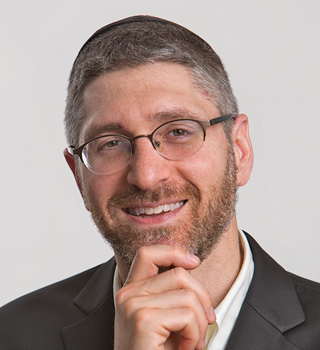 Politicians always ring hollow to me when, looking to choose a running mate or pick a party nominee with maximum appeal, they raise issues of female parity and diversity. Politically expedient as they may be, these talking points are best left to arenas like the corporate realm, where they really matter.
That is why I felt privileged to hear the remarkable leaders of the Healthcare Businesswomen's Association celebrate their honorees this past month. Among them, mentor of the year Jacopo Leonardi set a bold vision for workplace equality.
"I have a dream," declared Leonardi, who heads immunology for Baxalta, "that some day in the very near future at least half of the CEOs, executive officers, and board members will be women and diverse leaders."
To change female underrepresentation, we must "accelerate the diversity and inclusion revolution," as Leonardi put it, and move from just mentoring to sponsoring and championing.
Read the story: Be a better mentor, says Baxalta's Leonardi
Ian Clark, CEO of Roche's Genentech unit, noted at the HBA event how the biotech boasts 50% men and women "all the way up to and including the VP level" in its U.S. business.
And where else are women rising into the C-suite? Innovation roles, as reported in this column and in agencyland, where I see it a lot.
As one agency CEO recently quipped, after telling me that each of his seven offices is led by a woman, "We need more 'Mad Women.'" To which I say, Hear! Hear!
I'm not suggesting a return to the Mad Men era or to some emasculated redux — there is absolutely no place for racism or sexism — only that the trend of appointing women to top posts should continue.
Besides being the right thing to do, elevating woman leaders confers a competitive edge to companies, a fact confirmed by multiple studies.

Moreover, their experience with being "the odd man out" perhaps makes woman leaders more sensitive than their male counterparts are to the need for inclusion.
Jennifer Cook, Genentech head of pharma for Europe, named the 2016 HBA Woman of the Year, recalled that all too often she's been the only woman leader on multiple leadership teams. "I wouldn't really say that it was my preference to be the only one of anything on a team," she said.
She described how she learned not to stress differences: "Is that feeling of being set apart something you'd want to intentionally inflict on other people?"
Any behavior that singles out one group and excludes another runs the risk of being divisive. "Instead, we need a positive alternative, and inclusion is a rising tide that lifts all boats," Cook went on to explain.
Our own group of "Mad Women" — the 2016 MM&M Hall of Femme — will meet to tackle the most relevant issues to women in healthcare marketing, as we salute those who have broken through the glass ceiling at MM&M 's inaugural Hall of Femme event on June 9. I hope to see you there!
Scroll down to see the next article