August 31, 2012
Will healthcare reform be able to save oncology?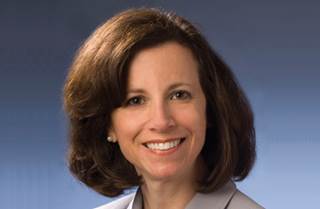 Debbie Warner
VP, commercial planning group (oncology), Kantar Health
With the cost of cancer care predicted to rise from $125 billion in 2010 to $187 billion in 2020, according to the National Cancer Institute, most stakeholders agree that the trend is unsustainable. In an effort to slow rising costs, payers have reduced reimbursement, shifted costs to employers and patients, and implemented utilization management policies that increase administrative burden. The inadequacy of these measures to control costs has led to pilot projects designed to address perceived underlying inefficiencies.
Despite broad skepticism, CMS initiatives such as the formation of accountable care organizations, novel payment models, patient-centered medical homes and comparative effectiveness research hold promise. These concepts existed before the Affordable Care Act, but the implementation rate has increased, spurred in part by large government grants.
Over the next three years, we expect to see a number of oncology-specific care models. Ideal programs will provide treatment plans that include a clear point when no additional lines of therapy will be given and palliative care begins. Treatment plans will be implemented around pathways written by oncologists. Selected treatments will be those that deliver the greatest clinical outcomes with the most favorable side-effect profile. Cost will be considered when clinical differentiation is limited. The "buy-and-bill" payment model, which incentivizes utilization, will be increasingly displaced by reimbursement models built around patient outcomes and other quality measures.
If these pilots prove successful, patients should know what to expect during therapy without having to fight for coverage. Similarly, oncologists will not bear the burden of prior authorizations and appeals. However, drug choices will likely narrow to only those therapies with the best clinical and cost efficiency data. Emerging therapies will be covered in pathways only if they demonstrate value. The question for biopharmaceutical companies is how to price in a world where oncologist and payer financial interests align, with value ultimately determined by how much one is willing to pay.
Scroll down to see the next article