December 01, 2013
Wiping the slate clean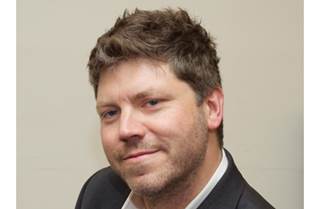 Some of the pieces that make up the current pharmaceutical marketing puzzle have evolved from a different era, relics of a past paradigm. You could argue that others still haven't evolved at all. But what if we could just start again with a clean slate, reinvent those age-old marketing instincts and put in place some things that we think would think might work a little better? What would it look like? What changes would you make?
Well, in the name of taking a giant step back and looking at the biggest picture possible, that was exactly the question I posed last month to an enthusiastic band of pharma marketers (see pages 48 to 52). Here are some of the things on their wish lists:
Tear down the silos: The siloed nature of pharma is harming progress in a number of areas and in a number of ways. Commonly, brand teams are siloed, with little attention paid to other products in the portfolio. Within brands, professional and consumer teams often operate independently. Drill down even further and you have the channels specialists within these sub-teams. Our ­panelists were not shy in giving silos their seal of disapproval, not least for the inefficiencies they breed. But emerging as perhaps the most damaging silo of all is the one that divides organizations within the industry. There is a collective need to share data, to prove outcomes, to raise reputation—and this requires industry-wide collaboration.
Focus more on the customer: A common-held belief is that the industry is suffering from having been structured on the premise of solely maximizing sales and moving market share. But now that the pendulum is swinging away from the business model of activities, transactions and products, and towards services, outcomes and customer value, the industry seems at times to be a little discombobulated. Of course, patient-centricity is essential and pharma must also find better ways to convey the value (and cost) of medicines. Reps, too, must learn a new playbook, conveying such data as health outcomes instead of the same old clinical information.
More data and analytics: Measure everything. Extract evidence. Draw deep insights. Use it to find out more about your customers. Use it to document your interactions with them. Use it to prove the value of your marketing dollars, the value of your products, and as a fast track to formulary placement. This, of course, is not easy to execute from within, what one of my pharma friends dubs, the "silos of excellence."
Adopt more (or some) strategy: One of our pharma panelists conceded that clients commonly hire agencies to do execution only, but then expect them to throw in the strategy too. Another declared that while everyone in pharma claims they do strategy, there hasn't been a whole lot of strategy going on in years.
Take back the power: Med/legal officers are employed by pharma companies in an advisory capacity only. It is the business leader who makes the decisions on risk. However, it was noted that over the years the pendulum has swung and risk decisions are oftentimes trumping business decisions. Not only that, the authority on these decisions appears to have been quietly assumed by MLR. CEOs must take back the power and reset their risk-policing protocols. Pharma is a risky business. But it is still a business.
Enjoy our final issue of the year. I wish you, your families, friends and colleagues the happiest of holidays. See you in 2014.
Scroll down to see the next article