November 30, 2012
With the election behind us, innovation to the fore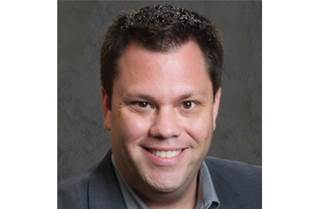 Larry ­Mickelberg
Partner, Chief Digital Officer, Havas Heath/President, Havas Lynx US
Earlier this year the media and blogosphere were abuzz with reports about the 2009 behind-the-scenes-deal between pharma and the administration. Now that President Obama is back for a second term and healthcare reform remains on track, the deal looks right.
With such a huge, intricate system, nobody can say for sure what shape things will take. What's clear is that the days of incremental therapeutic benefits and "me too" products are numbered. That's tough for pharma but I believe history will show the reforms to unleash new levels of creativity.
The reforms disrupt the trajectory and dynamics of modern healthcare; that's part of the intention. It opens scope for 21st century innovators to do far more of what innovators love to do: figure out new, and more cost-effective, ways to meet the needs of the market. It's already happening in many industries, notably entertainment, publishing, retail, telecom, financial and travel. Even advertising.
To many, healthcare is far more complicated than those industries but the underlying needs of the market have been, and remain, simple: improve health and extend lives.
It's likely that the traditional remits of broad-based R&D and marketing will give way to renewed focus. Research into targeted therapies will bear fruit, and with the promise of greater efficacy, the resultant treatments will command pricing premiums.
That leaves the marketing equation, which will be similarly impacted by digital technologies. Digital is making a difference in the health journey for patients and physicians: informing and influencing diagnostics and treatments, encouraging adherence, and managing patients through the health ecosystem.
Manual input devices, smart devices and sensors will flag problems earlier and more accurately, letting physicians make targeted interventions that may not even involve an office visit. Smartphones, tablets and other touch surfaces will provide intuitive 24/7 interfaces for healthcare information of every sort.
These digital ecosystems will let pharma companies, healthcare providers and other stakeholders meet market needs with levels of effectiveness and efficiency that we can only begin to imagine right now.


Scroll down to see the next article