August 01, 2012
Writing a road map to accountability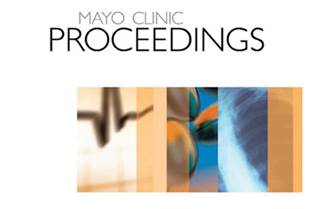 In an effort to shore up their reputations, pharma and professional publishers have crafted an accountability plan.
Outlined in the May 2012 edition of Mayo Clinic Proceedings, the plan is based on a roundtable discussion facilitated by the Medical Publishing Insights and Practices Initiative.
For skeptics, the easy culprit in industry-sponsored clinical trial accounts is pharma. With this in mind, the guidelines for the industry include the following:
• Explain why the research is happening, how the protocol was developed and who was on the advisory board.
Maja Zecevic, the Lancet's North American editor and an author of the article told MM&M that stating the scientific reason for a trial is particularly important for pharma because "in some ways pharma is accused of using human suffering for profit."
• Make all results public, good and bad. See: Vioxx
• Make protocols public. The guidelines say privacy agreements often prevent authors from sharing the information that backs their findings, but urge the end of nondisclosure agreements that keep authors away from the studies behind the research and blind journals to the underpinnings of what they hope to publish.
Zecevic also said journals have a responsibility to be assertive about the information they require before a piece is published. To that end, recommendations for publishers included:
• Tell pharma and academics what journals want
• Require authors disclose all conflicts of interest up front
• End ghostwriting and bar "guest authors," which the guidelines describe as people who "do not qualify because they do not meet ICMJE or journal criteria for authorship."
• Standardize adverse event coverage. The guidelines seek to do away with broad statements such as "generally safe and well tolerated" if it could be misleading.
Zecevic said these guidelines are just the beginning—in Chicago next year, members will have another opportunity to get things in line. On her list: transparency of the safety monitoring boards who oversee studies.
Scroll down to see the next article