June 01, 2012
Your future in their hands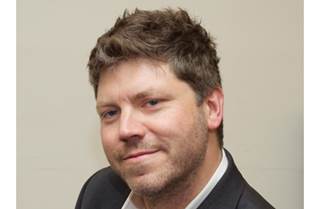 For manufacturers of mainstream consumer electronic devices, the emergence and evolution of smartphones must have ranked among the worst nightmares imaginable.
While standard cellular devices were already putting huge dents in the sales of wrist watches and alarm clocks many years ago, smartphones have taken the assault on standalone gadgets to a whole new level.
Example: for a recent half marathon race, I used a free weather app to check on the conditions, a free GPS app to locate the start and a free running app to track my performance (including an audio coach telling me to run faster). Oh, and I shot pictures and high definition video along the way, of course.
Not so long ago, each of these functions would have required an expensive individual device of some sort. And none of these would have allowed me to share the data and images I had captured just yards from the finish line.
However, not all gizmo makers are at war with mobile. In healthcare it's become quite the opposite. Smartphones and medical devices were made for each other. The fact is, there is not enough physician time to go around for all the patients with chronic diseases, particularly in exploding categories like diabetes, so it follows that the opportunity for innovation comes in between visits.
The advent of apps changed the game in disease management by offering users relatively simple solutions for recording and sharing data, and obtaining information. But you still had to do the measuring gruntwork yourself and enter the data manually.
The obvious next step would be to develop basic devices that you could plug into your phone, such as glucose meters and blood pressure monitors, and that would take readings, record the data and share the results, without you having to lift another finger. The brief would be to create the Swiss Army Knife, if you like, of chronic- disease management—only it would be as much about health and wellness, and taking charge of your condition, as it would be about survival.
Sanofi has built a reputation as one of the more progressive companies in exploring digital, social and mobile possibilities, and recently launched such a glucose-monitoring device—the iBGStar—for the iPhone. North American pharmaceuticals president Anne Whitaker is intent on steering the company "beyond the molecule," and with good reason.
"As I go out and talk with the various health plans, what they're all aimed at is… delivering better outcomes for their patients," she told Matthew Arnold for this month's cover story (pages 38-42). "They're looking at who can be the best partner… and I think by showing up with a more comprehensive solution, we're demonstrating that we're putting the patient at the center."
Talking of which, this article also sees the return of our special Patient POV panel (assembled by WEGO Health). When it comes to pharma-developed apps, they lament what they see as a "cookie-cutter" approach taken by many existing offerings, feeling that most tend to work in silos. They want to see integration with other apps and/or devices within a disease state, as well as personalization options for multiple illnesses. One contributor sees Sanofi's iBGStar device as "a huge step in the right direction" compared to existing monitors, of which he is less than complimentary: "Whoever imagined collecting and showing the data was an engineer and not a person with diabetes."
Scroll down to see the next article