February 01, 2014
As I See It: FDA and the First Amendment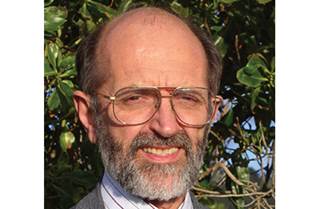 FDA has long had an uneasy relationship with the First Amendment. Its authority to curb "misbranding" has been interpreted by the courts to also cover "labeling" in a variety of forms, including oral statements by sales reps.
Now the agency has gone further, alleging in a Warning Letter to Aegerion Pharmaceuticals that oral statements its CEO made on a TV program for investors misbranded its cholesterol drug Juxtapid by making reference to the drug's off-label uses.
This is a far cry from a sales rep's pitch to a prescriber about an unapproved use. In the Aegerion case, the CEO meant to impress potential investors, not sell Juxtapid for uses not approved by FDA.
In a recent blog post, the Washington Legal Foundation's Rich Samp said that FDA, after federal court rulings that restrict its regulation of truthful speech about approved drugs, "shows little or no respect for those rulings and apparently believes it is not bound by the First Amendment."
Indeed, FDA's Warning Letter to Aegerion is a bureaucratic thumb in the eye to the US Court of Appeals for the Second Circuit, which barely a year ago threw out an FDA lower court win against a salesman in US v. Caronia verbally promoting an off-label use of a drug to a doctor.
FDA's behavior is supported by many, including the Harvard Law Review, who see it as a necessary counter to drug companies who would promote new uses for approved drugs, and expand sales accordingly, without doing the clinical studies the law requires.
Fair enough, says Samp. But when FDA criminalizes speech regardless of intent, as in the Aegerion and Caronia cases, a line needs to be drawn in the sand.
---
James G. Dickinson is editor of Dickinson's FDA Webview (fdaweb.com).
Scroll down to see the next article