April 01, 2014
Did "pay-to-play" confab help Zohydro approval?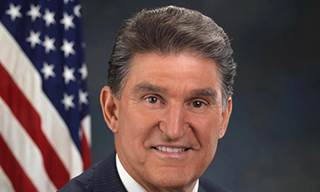 US senators Joe Manchin (D-WV) and David Vitter (R-LA) are asking whether a "pay-to-play" meeting between drug industry executives and FDA officials held at the University of Rochester Medical Center influenced the agency's approval of Zogenix Inc.'s Zohydro ER prescription painkiller.
In a letter to University of Rochester School of Medicine and Dentistry Dean Mark Taubman, the senators ask for information on the university's role in hosting industry members who reportedly paid $25,000 to $35,000 per conference to meet with FDA officials.
Manchin, who represents a state with many chronically ill senior voters, has expressed concerns about FDA authorizations for addictive drugs, including the rescheduling of hydrocodone and the approval of Zohydro.
He wrote to FDA commissioner Margaret Hamburg in October asking for answers on pay-to-play stories that appeared in the media and says he has yet to receive a complete response.
Taubman was asked to provide an account of all payments/transfers received by the school from drug companies in relation to pain conferences from 2001 to the present, including payments related to IMMPACT (Initiative on Methods, Measurement, and Pain Assessment in Clinical Trials), ACTTION (Analgesic, Anesthetic, and Addiction Clinical Trial Translations, Innovations, Opportunities, and Networks), and any neuropathic pain conferences; and information on each related meeting.
Scroll down to see the next article