June 01, 2012
Ex-FDA Chief Calls for Fast 'Breakthrough' Path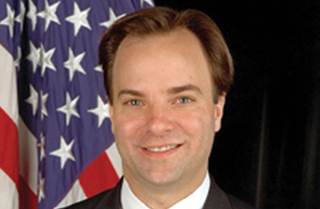 Legislation to speed FDA approval of breakthrough drugs is being supported by both former FDA commissioner Mark McClellan, now a Brookings Institution senior fellow, and Friends of Cancer Research chairperson Ellen Sigal.
"When a new drug or drug combination shows extreme activity very early," they wrote in The Hill's Congress Blog, "new approaches are needed that focus on the most efficient mechanisms to get a potential medical breakthrough to the relevant patients."
McClellan and Sigal speak approvingly of bipartisan legislation introduced in the Senate to establish a breakthrough product designation that they say would (1) reduce the total development time and cost of the most promising breakthrough treatments, and (2) minimize the number of patients that would be given a control regimen or a currently available treatment that doesn't work very well.
Upon designation, the two explain, FDA and the drug sponsor would engage in intensive interactions to collaboratively construct and agree upon a drug development strategy.
Scroll down to see the next article