July 07, 2015
FDA advisory panelists describe decision to recommend approval of "female Viagra"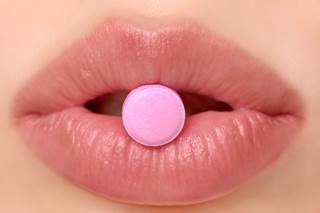 Three members of the FDA advisory panel that recommended approving Sprout Pharmaceuticals' flibanserin (or "female Viagra," as some media outlets have dubbed it) said that decision was borne out of a "politically charged atmosphere."
The three authors said in an editorial published in JAMA on Monday that the advocacy group Even the Score, which drew attention to the disparity between the 26 FDA-approved medications for male sexual dysfunction, was "initially created through the efforts of a consultant to flibanserin manufacturer who formerly directed the FDA's Office of Women's Health." There are no FDA-approved treatments for sexual dysfunction in women.
That claim was later rebuffed by the FDA, which said there are no approved products for low sexual desire in men and the 26 medications are multiple formulations of testosterone.
The editorial also brought attention to the difference in clinical-trial design for Sprout's most recent submission for the drug. The FDA twice denied approving flibanserin before it was acquired by Sprout in 2012. The drug's first two Phase-III trials tested the drug's effectiveness through the reported number of satisfying sexual events, while the Sprout-conducted trial used a more subjective measure—"patient-reported outcomes claims." The authors also pointed out that Sprout's safety trial, which was meant to evaluate the drug's possible side effects when drinking alcohol, was comprised of 25 volunteers but contained only two women.
The three panelists noted that "despite the advisory committee's emphasis on risk management after approval as a means to increase the product's safe use, there remains a paucity of evidence about the ability of most [risk evaluation and mitigation strategy] programs to fulfill that promise," and cautioned that the drug is a prime target for off-label use. REMS is a FDA-mandated safety strategy to manage a risk for a recently approved drug.
Two of the editorial's authors, Dr. Walid Gellad and Kathryn Flynn, recommended the drug for approval while Dr. G. Caleb Alexander voted against it.
Scroll down to see the next article