August 21, 2015
Five things for pharma marketers to know: Friday, August 21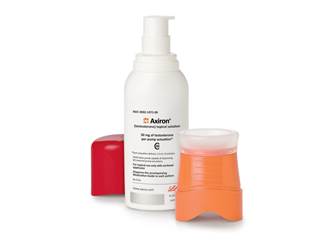 The FDA is pushing the companies that make testosterone products to work together on a randomized controlled clinical trial—the gold standard—that would assess testosterone's risks and benefits, according to MedPage Today. The agency earlier this year had required updated labels for testosterone products, based on the potential risk of the treatment. The use of direct-to-consumer campaigns marketing a treatment to address low testosterone also came in question.
Google plans to spin out its life-sciences group, which is developing a contact lens that monitors blood glucose levels, and make it a stand-alone company under the Alphabet parent company. It is also working on a nanodiagnostics platform and a cardiac and activity monitor.
Novartis said it will buy all remaining rights to Arzerra (ofatumumab) from GlaxoSmithKline in a deal worth up to $1 billion. Novartis already owns the oncology indications for the drug, which is being tested as a treatment for relapsing remitting multiple sclerosis and other autoimmune conditions.
Rep. Elijah Cummings (R-MD) told Politico that he hopes a new Kaiser Family Foundation poll surveying Americans' views on drug prices will encourage Republican lawmakers to investigate the issue. The poll found that 83% of Americans believe the government should be able to negotiate prices on behalf of Medicare enrollees.
ICYMI: President Jimmy Carter's admission that he will undergo treatment for metastatic melanoma highlights the role of new immuno-oncology drugs in cancer care. Carter's treatment will include Merck's Keytruda, one of three FDA-approved immunology therapies. Good luck, Mr. President.
Scroll down to see the next article