October 22, 2015
FDA issues safety warning for AbbVie's HCV drugs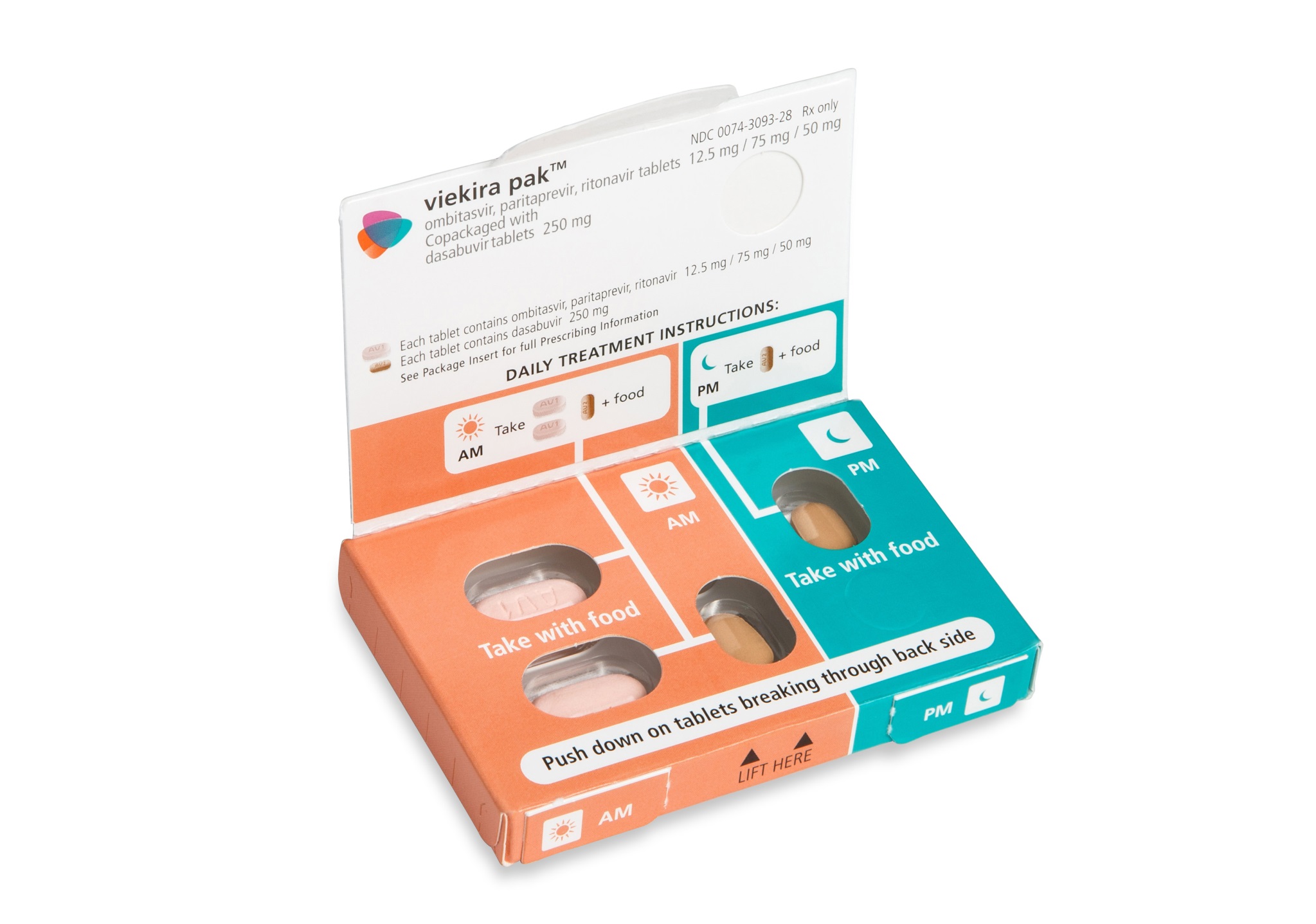 The FDA issued a safety announcement Thursday informing the public and healthcare providers that AbbVie's HCV combination therapy, Viekira Pak, may cause serious liver injury in patients with underlying advancing liver disease.
The agency said it will mandate that AbbVie update the drug labels for Viekira Pak and Technivie with this information.
AbbVie's Viekira Pak—along with Gilead Science's Sovaldi and Harvoni—numbers among recently launched HCV therapies that hold the promise of disabling the virus in most patients.
Evercore ISI analyst Mark Schoenebaum said in an investor note that the updated label "will meaningfully commercially impair Viekira Pak sales."
He also noted the safety news may impact other patients being treated with the drug due to hesitation from doctors based on news coverage.
AbbVie spokesperson Morry Smulevitz told MM&M in an email that a definitive link between the drug and the adverse events has not yet been established.
"Most patients with these severe outcomes had evidence of advanced cirrhosis prior to initiating therapy," he said. "Because postmarketing events are reported voluntarily during clinical practice, estimates of frequency cannot be made and a causal relationship between treatment and these events has not been established."
Pharmacy benefit manager Express Scripts signed a deal with AbbVie making Viekira Pak its exclusive formulary option in December 2014. Express Scripts spokesperson David Whitrap told MM&M that it was not making any changes to its formulary but "will evaluate it to determine if any additional action is required."
The FDA discovered the safety risk through reporting of adverse events to its system and to AbbVie. At least 26 cases reported to the agency's reporting system were considered to be potentially related to Viekira Pak or Technivie. The FDA noted that some of these events resulted in liver transplants and deaths of patients.
Scroll down to see the next article