November 01, 2013
Feds to take closer look at "native advertising"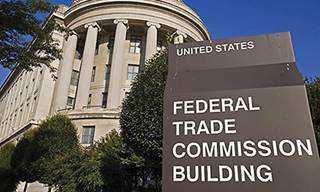 The Federal Trade Commission has announced a Dec. 4 workshop to "examine the practice of blending advertisements with news, entertainment, and other content in digital media, referred to as 'native advertising' or 'sponsored content.'"
The workshop is intended to build on previous FTC initiatives to "help ensure that consumers can identify advertisements as advertising." This includes recent updates to the Search Engine Advertising guidance, the Dot Com Disclosures guidance, and the Endorsements and Testimonials guidances.
FTC says that topics for the workshop may include:
• What is the origin and purpose of the wall between regular content and advertising, and what challenges do publishers face in maintaining that wall?
• In what ways are paid messages integrated into, or presented as, regular content?
• What business models support and facilitate the monetization and display of native or integrated advertisements?
• How can ads be differentiated from regular content? How can methods used to differentiate content as advertising be retained when paid messages are aggregated, or re-transmitted through social media?
• What does research show about how consumers notice and understand paid messages that are integrated into, or presented as, news, entertainment, or regular content?
Scroll down to see the next article