October 10, 2014
Five things for pharma marketers to know: Friday, October 10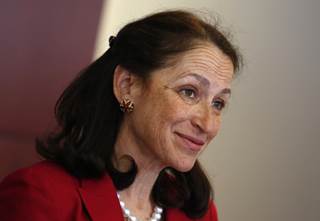 Medical devices could get their own "Priority Review." FDA Commissioner Margaret Hamburg told a medical trade group Tuesday that the agency will look to quicken the approval pathway for new medical devices, The Boston Globe reported Wednesday. FDA will look to streamline its overall process, Hamburg said, and proposed to add an expedited approval process for devices which target life-threatening diseases when no other treatments are available.
Amgen snagged a Priority Review indication for its experimental Phase-II cancer drug, blinatumomab. The bispecific T-cell engager antibody is being considered for patients with the Philadelphia-negative relapsed/refractory B-precursor acute lymphoblastic leukemia. The antibody construct is also referred to as BiTE, and the company noted that the drug has orphan status from both the FDA and the EMA. The FDA's approval/rejection deadline is May 19, 2015.
A Novartis employee pled guilty to bribery. Reuters reports that the Swiss drugmaker confirmed the woman works for the company but says the allegations – which include trading a $1,000 vacation for preferable drug sales – are not associated with the company. The woman is one of two accused by authorities in Poland.
Rising generic drug prices continue to grab attention. This time, Modern Healthcare notes that increasing prices have some worried that these comparatively cheaper medications may have long-term non-adherence consequences as cost-containment strategies begin to include generic drug-tiered formularies. Reasons for rising prices include a lack of competition among generic drug makers and ingredient shortages.
Takeda announced Thursday that its blood cancer drug Velcade has been approved as a first-line treatment for patients with mantle cell lymphoma (MCL). The drug was previously approved for relapsed or refractory MCL in 2006. MCL is a rare and aggressive form of non-Hodgkin lymphoma which typically affects older adults. Velcade is co-developed by Millennium/Takeda and J&J's Janssen. Millennium promotes the drug in the U.S., Janssen is responsible for commercialization in Europe and the duo co-promote the drug in Japan.
Scroll down to see the next article