September 28, 2015
Five things for pharma marketers to know: Monday, September 28, 2015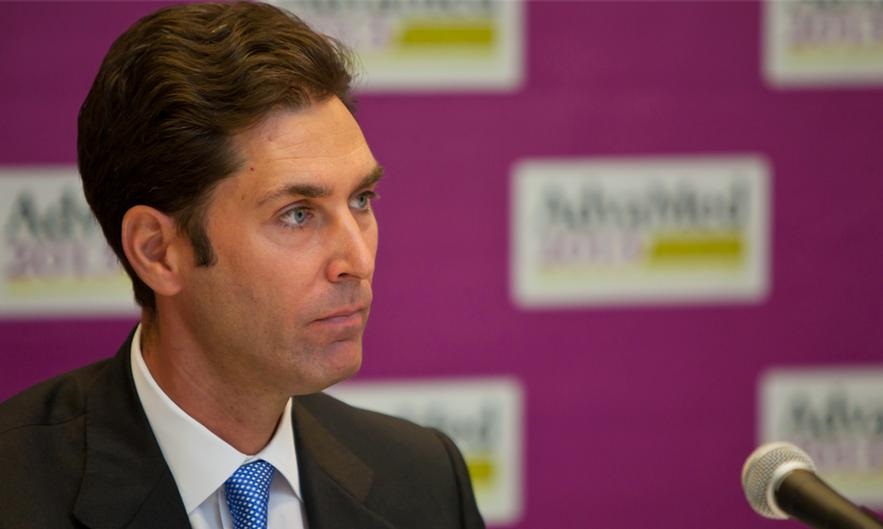 1. PhRMA named Stephen Ubl the new president and CEO, hiring the top lobbyist from AdvaMed, the medical-device lobby, at a time when the costs of drugs and devices are top of mind for the public and lawmakers. Sources told The New York Times that Ubl has a "deep knowledge of health policy, shrewd political instincts and his low-key manner sets him apart from other lobbyists."
2. Researchers said that Bristol-Myers Squibb's immuno-oncology drug, Opdivo, and Exelixis's experimental therapy, cabozantinib, both reported better results in kidney-cancer studies than the current standard of care, according to The Wall Street Journal. They also said there is still a need to identify which patients are more likely to benefit from the treatments or whether combinations drugs can expand the benefits of those drugs.
3. Novo Nordisk shares rose Monday as a result of the FDA's decision, announced Friday, to approve its diabetes drug Tresiba, Reuters reported. The regulator had previously rejected the drug, which is now expected to launch in the US in early 2016.
4. Media coverage of actress Angelina Jolie's decision to undergo breast removal and reconstruction improved awareness about breast reconstruction, according to a study published in the journal Cancer. Jolie said she decided to have a mastectomy after learning she had the BRCA gene mutation, which carries a higher risk of breast and ovarian cancers.

5. A genetic test called Oncotype Dx can be used to identify certain women with early-stage breast cancer who can forgo chemotherapy, the Journal reported. The test, which is marketed by Genomic Health, costs about $4,200.
Scroll down to see the next article