August 13, 2015
Five things for pharma marketers to know: Thursday, August 13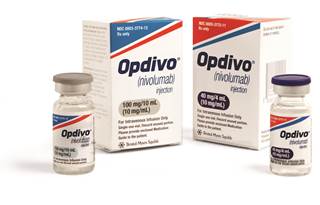 The FDA pushed back the approval-decision date for Bristol-Myers Squibb's cancer drug Opdivo to November 27 after the drugmaker submitted new clinical trial data. The agency will evaluate whether the drug should be indicated for patients with previously untreated advanced melanoma. Opdivo was approved to treat advanced lung cancer in March.
A bill that would authorize more than $620 million in defense-related spending is in dispute over rising drug prices. The Senate supports an Obama administration plan to increase co-pays for military retirees and their families over 10 years, while the House disagrees that those costs should be passed on to veterans, according to Bloomberg Business.
Merck inked a deal with the University of Texas MD Anderson Cancer Center to evaluate its immuno-oncology drug Keytruda. The drugmaker and academic medical center will design and execute collaborative studies in stomach and liver cancers as well as adenocarcinoma. Terms of the deal were not disclosed. Keytruda's approval-decision date for a non-small cell lung cancer is October 2.
GlaxoSmithKline said drugs manufactured at its Zebulon, NC, plant feared to have been contaminated with Legionnaires' disease are safe. A GSK spokeswoman told The New York Times: "No employees are sick, and no products have been compromised," adding, "medicines were not exposed to the bacteria."
Roche signed a deal with GeneWeave BioSciences worth up to $235 million. The deal gives Roche license to use GeneWeave's molecular diagnostics platform, which is used to identify what antibiotics are most effective treating multidrug-resistant bacteria.
Scroll down to see the next article