February 05, 2015
Five things for pharma marketers to know: Thursday, February 5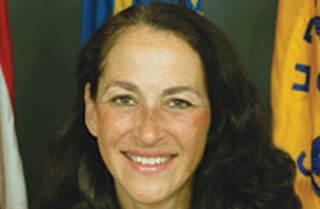 Dr. Margaret Hamburg's tenure as the US FDA commissioner has come to an end today, Reuters reported. The news service writes that Hamburg is one of the longest-serving commissioners in the modern era, having been nominated by President Barack Obama in May 2009. FDA chief scientist Dr. Stephen Ostroff will fill her role until a new commissioner is named. Reuters reported that Dr. Robert Califf is currently seen as the favorite to follow in her footsteps. Califf is a cardiologist and researcher from Duke whom the agency hired to oversee its drug, medicine, device and tobacco policy last month. Prior to her role as commissioner, Hamburg served as New York City's health commissioner before time spent at the National Institutes of Health. Hamburg will officially leave her position in March.
Pfizer has agreed to buy Hospira—manufacturer of injectables and infusion therapies—for $15.2 billion, the drugmaker announced Thursday. The New York Times reported Thursday that Pfizer is paying a high price for the drug and devicemaker, as the company's stock is at a record high with sales of biosimilars and generic sterile injectables expected to reach $20 and $70 billion, respectively, by 2020. Pfizer expects to close the deal in the second half of this year.
AstraZeneca announced Thursday that it will acquire Actavis's US and Canada branded respiratory drug portfolio for an initial $600 million and low single-digit royalties. The Wall Street Journal reported that this deal will allow AstraZeneca to sell Actavis's Tudorza Pressair and Dalirsep—which raked in combined sales of $230 million last year—and will help the British drugmaker compete against the current respiratory market leader, GlaxoSmithKline. AstraZeneca reported the deal along with its fourth-quarter earnings in which it stated that its sales dropped by 2% to $6.68 billion.
GSK has reportedly hired investment banks to advise the drugmaker on whether to spin off its HIV division, ViiV Healthcare, The Guardian reported Wednesday. The British drugmaker has brought on advisers from Citi, Goldman Sachs and Morgan Stanley, who say the company could be worth around $15 billion. GSK CEO Andrew Witty told analysts in the company's fourth-quarter earnings call that the company would make a decision on ViiV by the middle of this year.
Analysts wrote yesterday that the level of Gilead discounts for HCV drugs Sovaldi and Harvoni were "meaningfully worse than expectations," according to the The Wall Street Journal, citing R.W. Baird analyst Brian Skorney—with other analysts worrying that prices could fall even further in the coming years with a Merck HCV treatment expected to debut in 2016. Deutsche Bank analyst Robyn Karnauskas wrote in a note to investors that Gilead is having an "increasingly difficult time" securing contracts, which lead to further rebates. Karnauskas believes Harvoni will run $45,000 per patient in 2015 and Sovaldi will net about $54,000. Another analyst, Geoff Porges from Sanford Bernstein, wrote that the level of discounts was a "shock" but noted that Gilead brass believes volume could make up for any price erosion.
Scroll down to see the next article