February 03, 2015
Five things for pharma marketers to know: Tuesday, February 3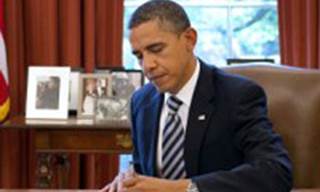 President Barack Obama stated that government should negotiate with drug companies to lower prices for expensive medicines, Bloomberg reported Monday. In the budget presented to Congress, Obama stated that the "administration is deeply concerned with the rapidly growing prices of specialty and brand named drugs," according to the news service. He proposed that letting Medicare's drug benefit negotiate prices would improve access and affordability to these treatments.
J&J's research arm, Janssen, announced Tuesday that its drug Yondelis for advanced soft-tissue sarcoma has received a Priority Review, which could expedite the drug's review time from 10 months to six. Sarcoma is a rare form of cancer that appears in muscle, fat and blood vessels. The American Cancer Society estimates 1% of the 1.5 million new cancer diagnoses every year are for sarcoma.
After naming Sanofi as its global marketing partner in August of last year, MannKind's inhalable insulin Afrezza is now available, the drugmaker announced Tuesday. The meal-time, drug-device combination insulin for adults with type 1 and type 2 diabetes is the second inhalable insulin to reach the market, following in the footsteps of Pfizer's failed product, Exubera.
Speaking of overdue launches…Merck announced Tuesday that its insomnia sleep drug, Belsomra (suvorexant), is now available on pharmacy shelves. The drug was rejected by the FDA in July 2013 saying that the drugmaker's submitted safety data didn't support its dosage. FDA has recommended the drug be placed under the Controlled Substances Act as Schedule IV, which is meant for drugs with low risk of abuse and potential. Sanofi's Ambien is also a Schedule IV sleep aid.
California lawmakers will attempt to rein in the use of psychiatric drugs in the child welfare system, according to the San Jose Mercury News. The Senate is currently weighing legislation that would boost "caregiver training, strengthen court oversight of prescription and give foster youth the right to alternative treatments," according to the outlet.
Scroll down to see the next article