October 07, 2015
Five things for pharma marketers to know: Wednesday, October 7, 2015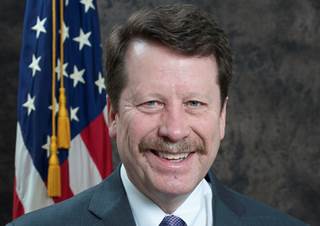 1. Dr. Robert Califf, a former Duke University cardiologist whom President Obama nominated to lead the FDA, has asked that his name be taken off a series of scientific papers he coauthored that question the FDA's oversight of clinical trials, reported The Boston Globe. The research was published in the October issue of Clinical Trials. Califf completed the series before he joined the FDA at the start of this year.
2. Express Scripts' plan to cover both Sanofi's and Regeneron's Praluent and Amgen's Repatha will save money for the employers it works with, but spending on the medications could still approach new drug records, Forbes reported. While Express Scripts contends that its deal for Praluent and Repatha will control costs, Forbes uses Express Scripts' estimate of the $750 million it plans to spend on the drugs in 2016 indicates the therapies will still generate $7.5 billion in sales in 2016, approaching the record levels Gilead Sciences achieved with Sovaldi and higher than other projections for the two new PCSK9 inhibitors.
3. The FDA put on hold a clinical trial for Advaxis's experimental cancer drug, axalimogene filolisbac, after a patient died during a mid-stage trial for the medication, Reuters reported. The drugmaker said the drug played no role in the death of the patient, who was undergoing treatment for cervical cancer. The drug was being tested on patients with human papillomavirus-associated cancers.
4. Benzodiazepines, which are commonly used to treat psychiatric disorders, also can increase the likelihood of developing dementia, so their use with those 65 years old and older should be limited, according to a study from the American College of Osteopathic Neurologists and Psychiatrists, reported Medical Daily. These drugs include Valium, Ativan, Klonopin and Xanax.
5. Increasing concerns about possible federal regulation of drug pricing is pushing biotech and pharmaceutical stock prices lower, reported Bloomberg Business. As Democratic presidential candidates focused on the issue of drug pricing in recent weeks, the Nasdaq Biotechnology Index has fallen for 11 of the past 15 trading days. The threat of future regulation also could cool the pharma appetite for acquisitions.
Scroll down to see the next article