September 16, 2015
Five things for pharma marketers to know: Wednesday, September 16, 2015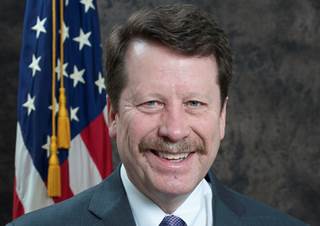 The Obama administration nominated Dr. Robert Califf as commissioner of the FDA. Califf is currently the deputy commissioner for the FDA, overseeing medical products and tobacco. Califf worked in various roles at Duke University Medical Center from 1982 to 2015, eventually becoming director, according to The New York Times. The previous commissioner, Dr. Margaret Hamburg, stepped down in February.
The Huffington Post kicked off a 15-chapter exposé on Johnson & Johnson's marketing for antipsychotic Risperdal and the litigation that followed. The investigative project by Steven Brill, who wrote a lengthy exposé of costs in the American healthcare system in 2013, examines internal documents, emails and "the culture of the industry that produced" the Risperdal scandal.
Amgen agreed to acquire Dezima Pharma from Forbion Capital Partners in a deal worth up to $1.55 billion. Dezima is currently evaluating TA-8995, a CETP inhibitor that dramatically lowers LDL cholesterol, as a monotherapy and adjunct treatment with statins. Amgen's PCSK9 inhibitor, Repatha, was approved by the FDA in August.
Dr. Thomas Insel, director of the National Institute of Mental Health, plans to resign and join Google's life-sciences unit. He wrote in a post on the NIMH website that he's joining Google to see how its mission to create technology to transform healthcare can be applied to mental illness.
Bristol-Myers Squibb's Opdivo received a Breakthrough Therapy designation from the FDA for advanced renal cell carcinoma. Opdivo was approved for use in advanced melanoma in December 2014 and metastatic lung cancer in March.
Scroll down to see the next article