August 30, 2013
FTC sees gain in high court pay-for-delay rule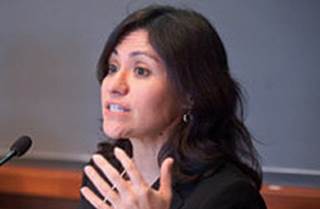 The Federal Trade Commission (FTC) says that a June Supreme Court decision finding so-called pay-for-delay patent dispute settlements not inherently anticompetitive has put the agency in a stronger position to protect consumers from such settlements.
Testifying before a Senate Judiciary subcommittee, FTC chairwoman Edith Ramirez said the issue is one of the commission's top priorities and that the FTC "remains united today in its determination to end these illegal pay-for-delay agreements."
Ramirez said the Supreme Court decision was a victory for FTC because it rejected the "scope of patent" test some courts had used that virtually immunized pay-for-delay settlements from antitrust scrutiny. Rather, she said, "the Supreme Court ruled that pay-for-delay agreements are appropriately subject to rule-of-reason scrutiny, the standard applied in most antitrust actions."
The commission told senators it will continue to pursue pay-for-delay cases now in litigation and seek appropriate relief for consumers; monitor private lawsuits alleging pay-for-delay agreements; investigate pending pay-for-delay matters; examine new settlements that companies file with the agency and investigate those that raise anticompetitive concerns; and issue regular reports on drug settlements filed with the FTC.
Scroll down to see the next article