April 28, 2016
Senate committee condemns Valeant's business model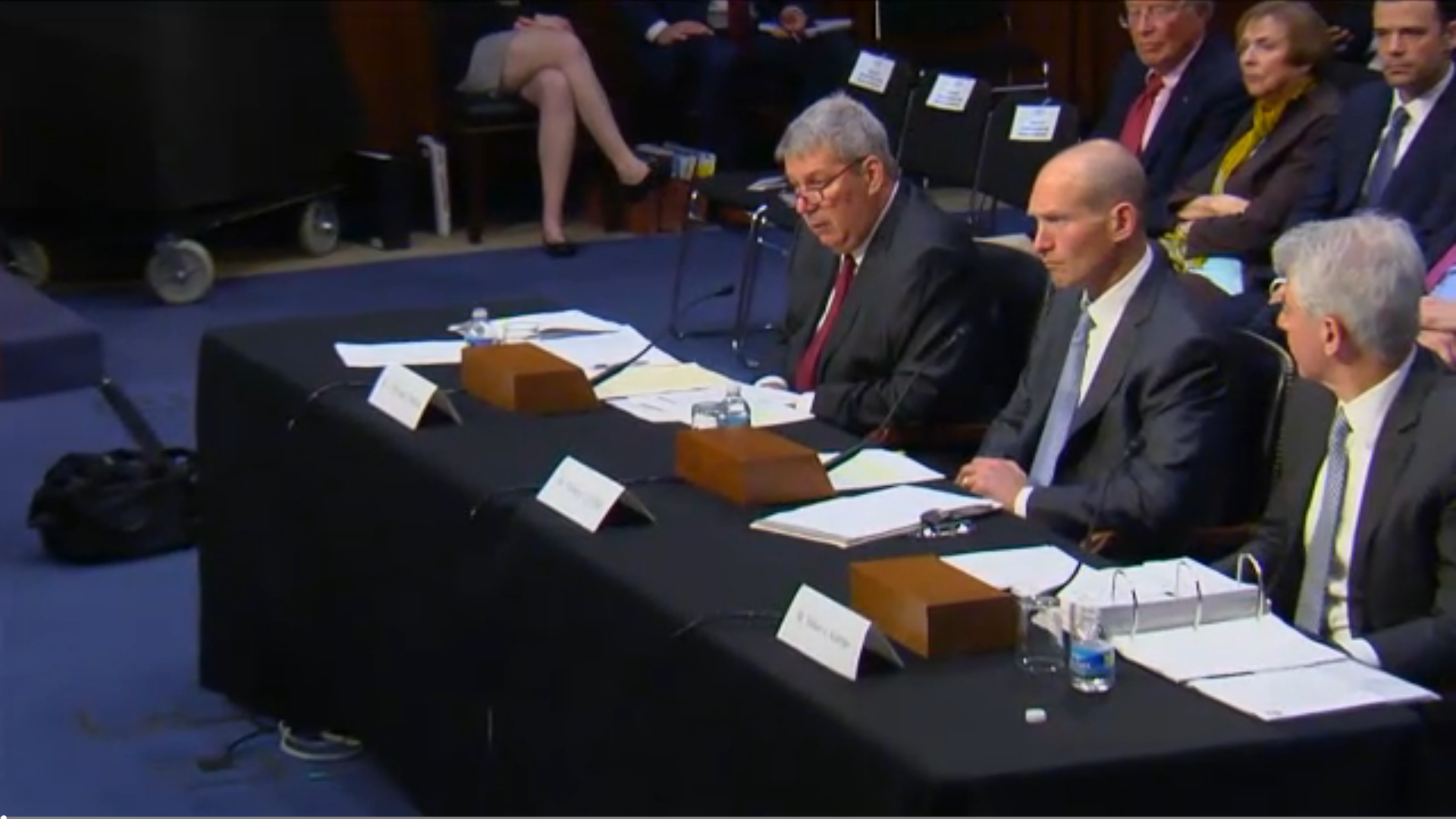 The Senate Committee on Aging criticized Valeant's business model, with committee members saying that investors played an "outsized role" in the company's decision-making and that the drugmaker "perfected the model of strategic acquisitions and price hikes that made it Wall Street's dream come true."
Valeant has been criticized over its business strategy of eschewing drug discovery in favor of acquisitions, then raising the price of its newly acquired assets.That criticism came to a head on Wednesday with committee members blasting J. Michael Pearson, the drugmaker's outgoing CEO; Howard Schiller, one of its board members; and Bill Ackman, one of its largest investors and the CEO of Pershing Square Capital Management. The members didn't hold back: One said that the drugmaker's business model is "immoral" and used patients as "hostages," via significant price hikes of established products.
The three executives adopted a solemn tone during the hearing, acknowledging repeatedly that Valeant had made several missteps. "Valeant was too aggressive and I as its leader was too aggressive in increasing the prices of the drugs in its portfolio," Pearson conceded during his opening remarks. Ackman told the Committee that he "regret[s] that we didn't do more due diligence on pricing at Valeant."
At one point during the hearing, Senator Claire McCaskill (D-MO) asked the executives whether they could name one drug that Valeant had not raised the prices of. Pearson said he couldn't name one in the United States; Ackman couldn't name one at all; and Schiller incorrectly named irritable bowel syndrome drug Xifaxan, which Valeant acquired in its buy-out of Salix Pharmaceuticals. Valeant hiked the price of Xifaxan by at least 9% after the acquisition, according to data from Medi-Span, Clinical Drug information and Wells Fargo Securities.
Bill Ackman and Outgoing CEO Michael Pearson getting grilled on the hill via @megtirrellhttps://t.co/dmM2csThc7

— CNBC's Fast Money (@CNBCFastMoney) April 27, 2016
Senator McCaskill (D-MO) also asked Pearson how Valeant planned to remedy these missteps. Pearson answered that the company has offered a rebate-and-discount program for heart drugs Nitropress and Isuprel to hospitals who buy the drug in volume. McCaskill countered that addressing the problem a few drugs at a time was not enough of a response. "It is misleading [to say] this is a problem with four drugs. It's a problem with your business model."
Ackman added that the company would discuss administering the discount for Nitropress and Isuprel across the board, rather than making hospitals apply for it.
Scroll down to see the next article