December 07, 2016
Senate passes Cures Act, which opens door to use of real-world evidence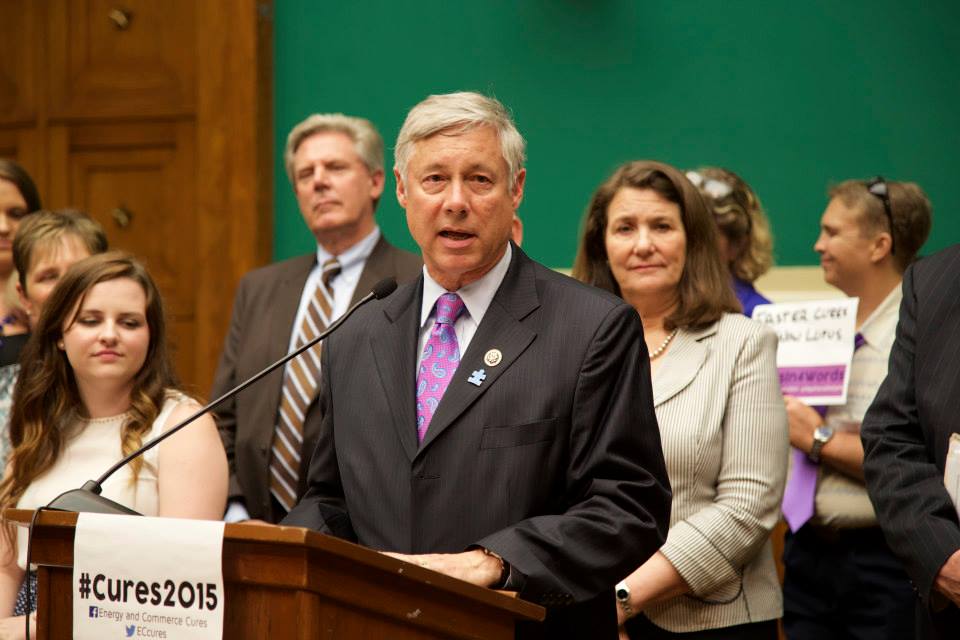 Rep. Fred Upton (R-MI) spearheaded the legislation.

The Senate on Wednesday passed the 21st Century Cures Act by a vote of 94 to 5, and President Obama is expected to sign the bill into law.
The legislation will require the FDA to draft guidance on how real-world evidence can be used to support new indications for a drug already approved by the FDA for another use. The bill also includes a provision that aims to clarify how drugmakers can share economic information with payers and formulary committees.
The House passed the bill by a vote of 392 to 26 last week.
See also: House passes 21st Century Cures Act that would allow some off-label sharing
Although the Cures Act passed with bipartisan support in the Senate and the House, it has also seen its share of critics. Sen. Elizabeth Warren (D-MA), who voted against the the bill, said the legislation is a "giant giveaway to drug companies" and that it includes a "provision to make it easier for drug companies to commit off-label marketing fraud by taking drugs approved for one use and using them for another use without any evidence." Rep. Rosa DeLauro (D-CT) also voiced her opposition, saying that the bill "allows drugs to be approved with only limited evidence of the drug's safety and efficacy."
The bill "undermines requirements for ensuring safe and effective drugs and medical devices" and was a an "early Christmas present" to the pharmaceutical and medical device industry from lawmakers, Michael Carome, director of Public Citizen's Health Research Group, said in a statement.
See also: Lawmakers cut CME exemption from 21st Century Cures Act
Critics of the bill succeeded early last week in dropping a provision that would have created new reporting exemptions in the Physician Payments Sunshine Act. The exemption would have allowed manufacturers to skip reporting their payments to physicians for medical textbooks, journal reprints, and for speaking at continuing medical education events. That provision was struck from the bill after vociferous opposition from Sen. Charles Grassley (R-IA), who co-authored the Sunshine Act.
Industry groups representing drugmakers and insurers hailed the Senate's vote. PhRMA President and CEO Stephen Ubl said in a statement that the organization believes the legislation "includes pro-patient, science-based reforms which enhance the competitive market for biopharmaceuticals and drive greater efficiency in drug development." BIO President James Greenwood said the bill is an "important victory for medical innovation that will help expedite the development of the next generation of breakthrough medicines."
See also: Leadership Exchange: 21st Century Promotion
The real-world evidence provision specifically calls for the Department of Health and Human Services to establish a regulatory framework. That guidance would be used to determine the usefulness of those kinds of data within two years of the bill's enactment.
The other provision of note for marketers aims to clarify the scope of information that drugmakers are allowed to share with payers. The Energy and Commerce Committee, which drafted the bill, has said this provision will clarify "how medical product manufacturers can discuss healthcare economic information of therapies and technologies with insurers and formulary committees." An expert has said this section is meant to instruct the FDA to finalize a section of the FDA Modernization Act of 1997, which was designed in part to allow manufacturers to provide healthcare economic information to formulary committees under certain conditions.
Scroll down to see the next article