July 06, 2015
Steady Leadership, Focus on Infrastructure Expected from the FDA's "Acting" Head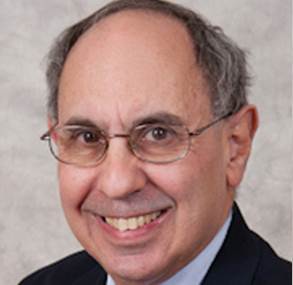 With the Obama Administration starting to wind down, agency heads are being replaced by "acting" heads, especially in positions that require Senate confirmation.
At a recent meeting of the heads of the major agencies within the Department of Health and Human Services, most of the attendees had the word "acting" in front of their titles. Recruiting someone new for these leadership jobs and expecting them to endure the confirmation process and be in office for little more than a year is just not realistic.
So it is at the FDA. Dr. Margaret Hamburg, appointed commissioner in 2009, when President Obama took office, left the FDA in March. There was no external search for a successor. The Obama team named a current FDA employee, Dr. Stephen Ostroff, as acting commissioner, and the bet is that he will remain "acting" head of the FDA for the next two years, until a new president is elected and a new commissioner is recruited and confirmed.
Ostroff brings strong credentials and high credibility to the "acting" job. He has served in government for most of his career and has been the FDA's chief scientist since January 2014, when "he was responsible for leading and coordinating FDA's cross-cutting scientific and public health efforts," according to his bio. "Dr. Ostroff joined FDA in 2013 as chief medical officer in the Center for Food Safety and Applied Nutrition and senior public health advisor to FDA's Office of Foods and Veterinary Medicine."
Even though Ostroff has maintained a low public profile, which is in his nature, his priorities are emerging. In a recent appearance before the Alliance for a Stronger FDA and in other public appearances, he indicated that his priorities are similar to those of his predecessor. Indeed, he was Hamburg's personal choice to be "acting" head of the agency.
Most particularly, he will focus on rebuilding the FDA's infrastructure, particularly on modernizing the FDA laboratories where food and drugs are tested to assure compliance, and on filling the hundreds of jobs throughout the agency that are now unfilled. Externally, he will continue to emphasize Hamburg's theme of building regulatory science as a unique feature of the training needed to work at the FDA.
He is expected to manage very much in the manner of his predecessor. Hamburg built a strong team that is capable of processing new product applications efficiently, especially applications for breakthrough medical advances, and for handling the inevitable daily crises at the FDA. Hamburg delegated the day-to-day, and Ostroff is expected to follow that pattern. He is not interested in a high public profile for himself.
Rebuilding the FDA's infrastructure, especially its antiquated labs, and hiring hundreds of new employees are not page-one headlines, but each is of special concern to the FDA's own employees and for assuring that the FDA continue to serve the public effectively. Both are goals that industry trade associations, professional groups and the patient community can rally around.
Since its earliest days, the FDA has maintained a national laboratory system where products are tested to assure compliance with quality, purity, potency and other product features and where new testing methods are developed. These labs serve a critical public health need. Their most visible public role in recent years occurred in 2008, when contaminated heparin caused patient harm. The labs were used to help figure out that the cause of the contamination was a deliberate contaminant from China that mimicked heparin. Little investment has been made in recent years to make sure that these labs are modern.
As for the personnel challenge, literally hundreds of jobs at the FDA are unfilled. The agency has been unable to attract the kinds of highly trained scientists it needs. One reason, of course, is the lid on salaries dictated by the government—industry and often even academia pay more. Dr. Janet Woodcock, director of the FDA's Center for Drug Evaluation and Research, has been outspoken about this problem.
It is not clear how this problem will be redressed, but senior officials at the FDA are working diligently on it. If Ostroff can provide better direction, the FDA will be much more capable of keeping up with the lightning-speed evolution of new medical products.
In sum, what can we expect from the FDA's new leader? In a few words: continued stability, low profile, a focus on building FDA infrastructure, steady as she goes.
Wayne Pines is president of healthcare and regulatory ­services at APCO Worldwide. He also is a member of the board of directors for the Alliance for a Stronger FDA.
Scroll down to see the next article