March 01, 2014
Waxman, a tough critic of industry, is retiring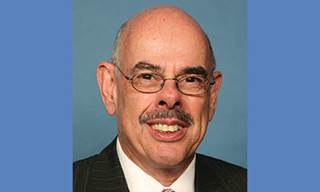 California Democrat Henry Waxman, one of the strongest FDA overseers and drug industry critics on Capitol Hill, will step down when the House of Representatives, where he's spent 20 terms, adjourns for the mid-term elections.
"I first ran for office because I believe government can be a force for good in people's lives," Waxman said in a statement. "And I will leave the House of Representatives with my conviction intact."
Recently, Waxman helped advance legislation (Drug Quality and Security Act) to strengthen FDA's authority to stop dangerous drug compounding and to track pharmaceuticals through the supply chain.
In reviewing his accomplishments, Waxman said: "I took on the pharmaceutical companies that did not want competition and joined with Senator Orrin Hatch (R-UT) to write the law that created the generic drug industry. My orphan drug legislation led to treatments for hundreds of rare diseases… and in 2010, when I was chair of the Committee on Energy and Commerce, one of my lifelong dreams was finally achieved: Congress passed the Affordable Care Act."
Waxman said there are elements today in Congress that he dislikes. "I am embarrassed that the greatest legislative body in the world too often operates in a partisan intellectual vacuum," he said. "But I am not leaving out of frustration with Congress. Even in today's environment, there are opportunities to make real progress."
Scroll down to see the next article