June 18, 2017
Day 1 at Lions Health: Use the data, stay persistent, and avoid being 'innovative'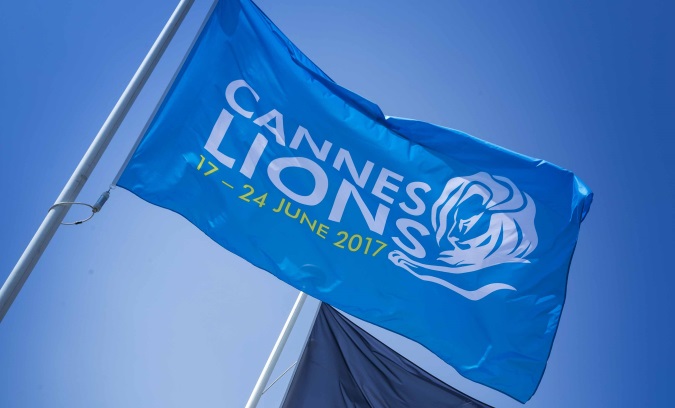 If there is one thing to take away from the opening day at the Cannes Lions International Festival of Creativity, it is this. Find the talks that inspire you, and then find the places with AC.
I missed the festival's opening session, always led by McCann Health, but all I heard for the rest of the day was how inspiring the astronaut was. Luckily, Julia Hood, chief content officer for Haymarket Media, MM&M's publisher, was there to capture his talk.
Lesson 1: Take risks.
Mike Massimino, a former NASA astronaut, persisted against the odds to be accepted into the space program. Overcoming challenges from low test scores to poor eyesight, he eventually joined the crew of two missions to repair the Hubble Space Telescope.
"It wasn't impossible," he said, speaking from the Lions Health Inspiration Stage on Saturday. "It was unlikely. As long as I tried, my chances were non-zero."
The second speaker, Jonty Toosey, a commercial film director, explained how the era of "alternative facts" trades on many of the same tactics used in advertising. "We need our stories to be shared, and this is dictating how our stories are created, " he said, adding that the industry must root brand storytelling in truth. "We have to be the agitators of truth. We have to drive these snake oil salesmen out of town."
- Julia Hood
Lesson 2: Challenge traditional business models.
Even though Andrew Spurgeon, Langland's executive creative director, is not an astronaut — something he mentioned twice Saturday on the Inspiration Stage — what he may be is a thinker who sees how advertising today demands better, quicker, and cheaper ways of doing the same thing.
In the past, executives accepted a brief and passed it along to the creative team, which had to figure it out. However, that's not always the best method. "People with great ideas wouldn't put them forth," he said.
Perhaps that's why he works so well with Shwen Gwee, head of digital strategy for global clinical operations at Biogen, who urged the crowd to "stop being innovative."
Once upon a time, he said, Merck topped Fortune's list of the most admired companies. Now eight out of 10 people believe that pharma companies put profits ahead of people. So, where does that leave marketers today? With more reasons than not to better engage with customers. "Stop trying to be innovative before you knock yourself out," he said.
- Jaimy Lee
Lesson 3: Smarten your marketing.
Emotions, to no one's surprise, play a big role in health. But what is less understood is the patient's emotional journey and how that affects the care they seek and receive.
Every person is exposed to an average of 5,000 branded messages per day, said Jessica Bobet, global business lead at GlaxoSmithKline Consumer Healthcare. Here's what she asked the crowd: With that level of content exposure every day, how then can marketers break through the noise and inspire behavior change?
To further complicate matters, most people think they are healthier than they are, according to a study conducted by Penn Schoen Berland on behalf of Wunderman Health. About 56% of the 750 people with chronic conditions they surveyed think they are very healthy, despite evidence that proves otherwise.
"To effect real change, marketers must shift from campaigns with rational messages that educate, to campaigns that use data to evoke emotions that motivate," Wunderman Health CEO Becky Chidester said in a release announcing the study. Meanwhile, data is helping healthcare marketers inform the patient-engagement strategy.
- Jaimy Lee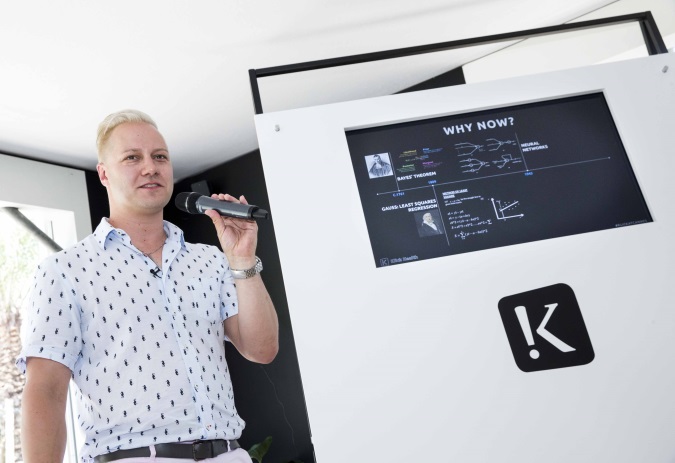 Lesson 4: Keep your eye on AI and big data.
Artificial intelligence remains a key area of focus for both clinicians and marketers. The North Shore hospital system in Chicago is using AI to better evaluate which patients need to undergo testing for staph infections as part of the hospital system's bid to reduce antibiotic use, said Alfred Whitehead, SVP of data science at Klick Health (pictured), during a talk held Saturday in the MM&M cabana. (Klick is MM&M's cabana partner this year.)
Doing so helped reduce the need for 50,000 tests per year.
To no surprise, the market is responding. There are at least 106 AI startups in the healthcare industry, providing services ranging from virtual nurses to drug discovery, said Keith Liu, SVP of products and innovation at Klick Health, who also spoke in the cabana on Saturday.
While AI may have the ability to dramatically change the delivery of care, it will also likely change how marketers sell their products. Rather than market to a healthcare professional or a patient, a marketer may one day market to AI. "It will change the relationship people have with their doctors," he said. "It will change the engagement model, and it will impact how we communicate to patients and HCPs."
- Jaimy Lee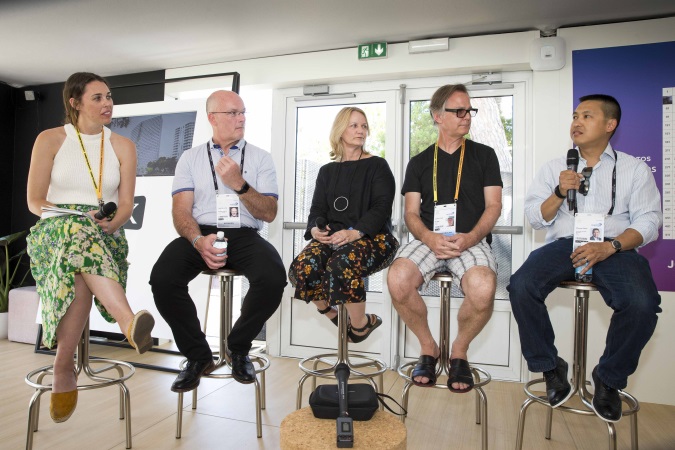 From left: Jaimy Lee, MM&M; John McCarthy, AstraZeneca; Vic Noble, Shire; Lance Paull, Klick Health; and Shwen Gwee, Biogen
Lesson 5: Keep it personal.
To get Jennifer Aniston on board for Shire's eyelove campaign, an unbranded initiative aimed at raising awareness about dry eye, Vic Noble, Shire's VP of marketing for ophthalmics, took a surprising approach.
When requests to her staff didn't yield results, Noble, speaking during a Saturday panel session in the MM&M cabana, called "Getting to Yes," wrote America's sweetheart a personal letter, asking her to participate in the campaign and tell her own story about religiously adhering to her eye drops. You know the rest of the story.
- Jaimy Lee
Lesson 6: Some networks have staying power.
Somewhere in the Interpublic Group universe there is a serious amount of rosé drinking going on. Area 23, part of the FCB Health network, was named Healthcare Agency of the Year, and McCann Health was named healthcare network of the year.
From Jeremy Perrott, McCann Health's global chief creative officer, said: "The only way to win this award is when every agency in the network is performing at top level. This would not have been possible without our talented teams and our clients' terrific support and belief in our work around the world."
- Jaimy Lee

Scroll down to see the next article